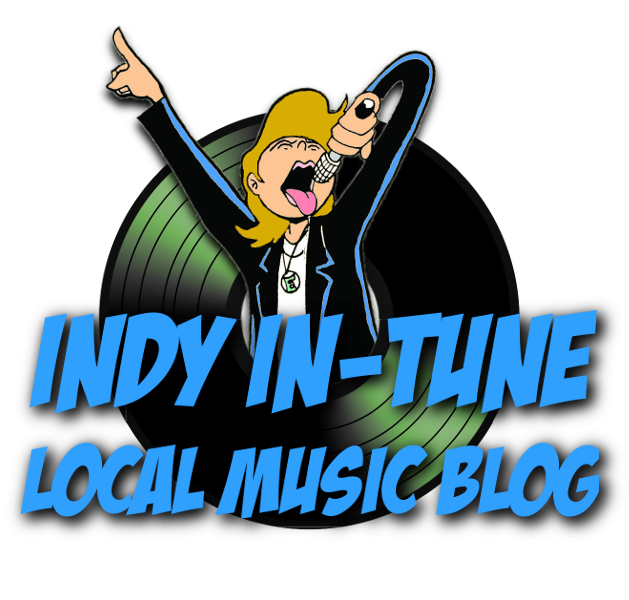 Reality Check: No, I Will Not Be Your Band's PR Agent
By: Lizzy B
Thursday, January 31, 2019
---
Reality Check: Ten Things Your Band Is Doing Wrong, Part Two
By: Lizzy B
Thursday, January 24, 2019
---
Reality Check: Ten Things Your Band Is Doing Wrong, Part One
By: Lizzy B
Thursday, January 17, 2019
---
Reality Check: You're the Cheeseburger, Now Shut Up and Play
By: Lizzy B
Thursday, January 10, 2019
---
Three Negative Behaviors That Are Killing Local Music
By: Lizzy B
Thursday, January 3, 2019
---
On the Road with Jeremy Porter and The Tucos in Their 'Old Kentucky (2nd) Home'
By: Amy Foxworthy
Thursday, December 20, 2018
---
The Stick Arounds - "Ways To Hang On" Album Preview, Show Review and Interview
By: Amy Foxworthy
Tuesday, October 23, 2018
---
Legendary Melody Inn Celebrates 17-Year Anniversary with Dave and Rob
By: Amy Foxworthy
Thursday, October 11, 2018
---
The Hat Madder at Melody Inn with SugarDust and Middle Class
By: Amy Foxworthy
Sunday, September 30, 2018
---
Jakals Bringing Rock from Boston to Indy at The Melody Inn August 26
By: Amy Foxworthy
Friday, August 17, 2018
Just a Little Ranting
By: Darrin Snider (darrin at indyintune dot com)
Sunday, November 5, 2006 5:00:00 PM

I've gotta say, there are those times when I feel like everything I'm trying to do with this podcast/life-consuming obsession of mine is falling on deaf ears. Case in point, last night I recorded an interview on-location with The Dirty Third, a great bunch of guys I have been dying to hear live, as the band consists of some of my favorite players in three of my favorite acts to go see (Jeremy Vogt Band, Vilafishburn, and Five 'Til Dawn). Essentially, they are the closest Indianapolis has to a "supergroup." Look for them coming in a couple of weeks on Show #13.

Granted the crowd that night wasn't a typical one for that venue -- somewhat thin, probably owing to crappy cold, wet weather, but it was still a respectable size and generally seemed to be into what the band was doing. The last set opened with something of a magnum opus original of theirs called "Alma," which during the interview I learned was about a woman who ended up falling in love with the wrong man and spent her life being lonely. I also learned it was a favorite of several members to play, owing to intricate embellishments and extensive places to vamp, experiment, and take extensive solos.

The version that formed on that stage that night -- enhanced by a smoky haze of cigarette smoke and deep red and blue mood lighting -- was approximately 8 minutes long and nothing short of awe-inspiring. While I love original music, it is always a magical moment when five guys jamming in a beer bar can overcome the crash of bottles being thrown in the trash, bright neon lights, people walking in front of you, people laughing hysterically at ten-year-old jokes next to you, bartenders tapping you on the shoulder asking if you want another drink, waitresses screaming orders past you, and the myriad other annoyances and distractions you expect in places like that. I was literally so entranced by the last, passion-filled guitar solo that when the song was over, I just sat there in my seat, jaw open, chills running up my spine, and completely forgot to clap.

Unfortunately, this being Indiana, the most vocal reaction from the crowd was from a drunken redneck playing pool in the back of the bar.

"Play somethin' that doesn't suck!"

I honestly wanted to smash a beer bottle over his head and forcibly insert a pool cue in a very uncomfortable place. Now, heaven knows I haven't been a fan of every band I've heard or had on the show, and Alma probably isn't really good pool-playing background music -- not that this guy gave it much of a chance. But what kind of scumbag is low enough to show such blatant disrespect for -- at the risk of sounding cliche -- artists who put their time, effort, heart, and soul into a composition and performance, and who are using thier God-given talents to express themselves to an audience?

If you don't like a song or a band, that's fine. If you don't feel like even giving a courtesy applause, that is your choice as well. I'll even admit there are times when the intention of art is to evoke anger and disgust. But at least be civilized enough to respect the artist -- especially if your primary means of self expression is drinking 15 jack and cokes and yelling across a bar to impress some girl who is not only out of your league, but in a completely different sport altogether. If you feel you just have to heckle, then at least do it out of my earshot. I'm there to hear the band.

I will say, The Dirty Third took it all in stride, and whether it was planned or an impromptou addition to the setlist, quickly broke into a rousing chorus of "Sweet Home Alabama." Perhaps "Freebird" would have been the only more-appropriate ironic musical backhand.

So, why am I going off on this? Well, first off, since I've pretty much lost all inspiration to maintain my personal blog, so I'm reinvesting that energy into an Indy In-Tune blog, hoping to increase the content and value of this site. Second, it really pissed me off, so I needed to vent and hopefully get some reassurance that I'm not being unreasonable in taking offense to that. And finally, drummer Ryan Shore reminded me earlier that evening of something he said to me six months ago: He would rather play original music to five people who were really into it, than play covers to a packed house ...

... and I just wanted him to know that last night he did both.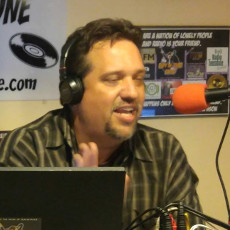 Darrin Snider is the founding music nerd responsible for Indy In-Tune Radio and the Indy In-Tune Podcast. By day he is a business analyst and recovering software engineer, which is fun, but he hopes to downgrade to overnight FM disc jockey someday.
Blog comments powered by

Disqus
An In-Snide Look
Darrin's inane rambling from behind the scenes at Indy In-Tune ... or whatever else he's into at the moment.
An In-Snide Look #378: Holiday Challenge Update, Week 1
By: Darrin Snider
Friday, December 12, 2014
---
An In-Snide Look #376: Wherein a Challenge is Accepted
By: Darrin Snider
Wednesday, December 10, 2014
---
An In-Snide Look #374: Spread some Holiday Cheer, Local Musicians!
By: Darrin Snider
Monday, December 8, 2014
---
An In-Snide Look #361: Wherein Darrin's Inner Psyche Is Found On YouTube
By: Darrin Snider
Tuesday, November 25, 2014
---
An In-Snide Look #355: Wherein We Recap the Test Run of The Studio B Stage
By: Darrin Snider
Wednesday, November 19, 2014
---
An In-Snide Look #354: Wherein We Kick Off The Studio B Sessions
By: Darrin Snider
Tuesday, November 18, 2014
---
An In-Snide Look #327: Wherein We Are Annoyed by Public Radio
By: Darrin Snider
Wednesday, October 22, 2014
---
An In-Snide Look #315 -- The Pastorale Paradox, Part Two
By: Darrin Snider
Friday, October 10, 2014
---
An In-Snide Look #314 -- The Pastorale Paradox, Part One
By: Darrin Snider
Thursday, October 9, 2014
---
An In-Snide Look #311 -- Wherein a Conspiracy Begins
By: Darrin Snider
Monday, October 6, 2014