Album Review: Sietch Ramshackle "U.R.//Nctrl"
By: Amy Foxworthy
Saturday, December 28, 2019
---
Mixed Tape Monday: Darrin's Favorite Discoveries of 2019
By: Darrin Snider
Monday, December 16, 2019
---
Indianapolis "Art Rock" Band Midwest Contraband Releases Killer 4th Album
By: Amy Foxworthy
Sunday, October 6, 2019
---
Special Presentation #01: MP Cavalier Meets Martin Barre of Jethro Tull
By: Darrin Snider
Saturday, May 4, 2019
---
Mix-Tape Monday: Great Guitarists
By: Darrin Snider
Monday, March 25, 2019
---
Mix Tape Monday: Darrin's Tribute to Tony Iommi
By: Darrin Snider
Monday, March 18, 2019
---
Mix Tape Monday: Darrin's Guilty Pleasures
By: Darrin Snider
Monday, March 11, 2019
---
Mix Tape Monday: Relax with a Nice Bottle of Wine
By: Darrin Snider
Monday, March 4, 2019
---
Mix Tape Monday: Stuff I Feel Like I May Be the Only Person Who Owns It
By: Darrin Snider
Monday, February 25, 2019
---
Mix Tape Monday: My (First) Prog Mix Tape
By: Darrin Snider
Monday, February 18, 2019
Show #179: Richard Caudle
By: Darrin Snider (darrin at indyintune dot com)
Monday, February 2, 2015 5:00:00 PM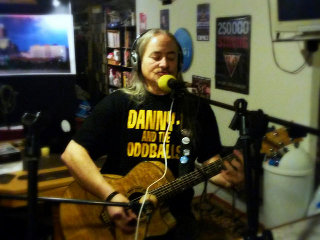 Our busiest year ever, and countdown to 250 by the end of the year continues. This is somewhat relevant now, as I just scheduled podcast #199 for early next month and relaized I have made no plans for an episode #200 yet. I understand the popular trend is to just ignore episodes ending in double zeros, but geez, it's been four years since Episode #100, and most of the people who were on that show have been conspicuously absent from Indy In-Tune for the subsequent 100 episodes. (Not my doing, I assure you.) Also, go figure that, despite the fact that this is (supposedly) a weekly show, I'm only on episode 200 after nine years. Please don't do the math. Meanwhile, upstarts like Chris Brake and the Free Beer Express have managed to polish of a quick century of episodes in seemingly record time, so I really need to assert myself as the "old school" of podcasters in this town. Basically, I'm ready for a party. So, I'm thinking at the very least we take over Studio C or the Sabbatical deck for an afternoon and have a half-dozen or so really cool people drop by and play some tunes, right? On second thought I'm gonna need a beer sponsor for this, aren't I?
This week's guest, Richard Caudle, is a character. A fantastic singer/songwriter known throughout the midwest, he is in possession of a very distinctive voice and an even more distinctive moustache. I've seen a lot of weird stuff in 200 episodes, you know. We've had nudity, surrealism, hilarious word combinations, beer through the noise, spontaneous music, earth-shaking revelations, just about everything, really. This, however, was probably the first time I've had a guest meow and puke on the same episode -- and the guy was so incredibly professional otherwise. He even brought a manager/agent who tried to keep him on script the whole time. Important tip for you: never let us catch you doing this; we see it as a challenge to drag you off script and into the weeds at every opportunity.
Links Referenced in the Show: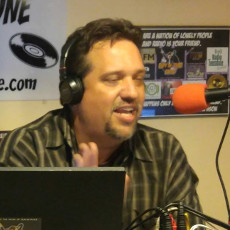 Darrin Snider is the music nerd responsible for founding Indy In-Tune Radio and the Indy In-Tune Podcast. By day he's a cloud engineer, which is fun, but he hopes to be an overnight freeform disc jockey someday.
Blog comments powered by

Disqus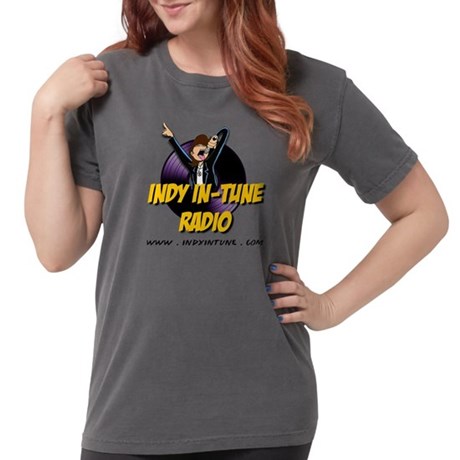 Ladies, don't you hate buying generic (unisex) T-shirts? We've got you covered with a line of womens'-fit clothing in a variety of styles and colors. Check Out Our Specials This Week...
Solicitations and Submissions
Solicitations for blog posts can be made by sending and email to "blog -at- indyintune -dot- com" and should follow these guidelines:
Local (Indianapolis-based) acts always have priority.
Visisting acts playing a bill with one or more local acts are also considered.
We generally don't like to repeat content found on other sites. If your request already has a lot of coverage on other sites, it will be considered low-priority unless you can give us an exclusive angle.
For obvious reasons, we don't do solicited album reviews, though we do appreciate you letting us know when you have a new release. Consider coming in and talking about the album yourself live on the air or a podcast.
All of our staff writers are unpaid enthusiasts. All requests for blog posts are entirely at their descretion.
As such, they generally need a lot of lead-time to put something out -- we're talking weeks of lead time, not hours.
That said, individual authors have full authority to ignore the following guidelines and write whatever they want ... if you can convince them to.
In addition, feel free to write your own post and submit it for posting as a "guest blogger." Those almost always get accepted.
Finally, regional or national acts submitting without meeting the above guidelines are generally ignored. We're not trying to be dicks, but if you send us a generic form-letter with your press release, and it doesn't even remotely concern a local artist or event, then you're not part of our core focus.