An In-Snide Look: I Think I Could Get Used to this Life Sometimes
By: Darrin Snider
Sunday, June 7, 2020
---
Getting Down to Earth with mOOnMen
By: Amy Foxworthy
Sunday, February 16, 2020
---
The Musical Journey of Jethro Easyfields
By: Amy Foxworthy
Tuesday, February 11, 2020
---
Monday Mixtape: Etwasprog
By: Darrin Snider
Monday, February 10, 2020
---
Monday Mixtape: Excerpts from the Summer of 2014
By: Darrin Snider
Monday, January 20, 2020
---
Mix Tape Monday: Mashin' it Up
By: Darrin Snider
Monday, January 13, 2020
---
Mix Tape Monday: Back to the Gym Workout
By: Darrin Snider
Monday, January 6, 2020
---
Top Ten Most Annoying Types of Music Fans
By: Darrin Snider
Saturday, January 4, 2020
---
Album Review: Sietch Ramshackle "U.R.//Nctrl"
By: Amy Foxworthy
Saturday, December 28, 2019
---
Mix Tape Monday: Darrin's Favorite Discoveries of 2019
By: Darrin Snider
Monday, December 16, 2019
Show #053: Smoke Ring
By: Darrin Snider (darrin at indyintune dot com)
Wednesday, September 9, 2009 5:00:00 PM

This is the third of three shows recorded July 31 during round 1 of 8 Seconds Saloon's Rock Battle '09 (co-sponsored by Indy In-Tune). Two more bands that we, unfortunately, didn't have time to record that night will be on in future episodes (#056 with Before I Fall and #063 with Dead Man's Grill). We look forward to being back at 8 Seconds for the finals in just a few short weeks featuring Dead Man's Grill, Outer Sanctum, Compass Rose, Smoke Ring, Jai Baker, Shadow Box, One-Eyed Dog, and others.

Smoke Ring is a band of contradictions. One one hand, they sing about having no luck at all, yet on the other hand their album, "Fell in the Right Place," is a guitar-driven, butt-kicking, rock and roll testament to how the lineup and songs seem to just gel effortlessly into a cohesive unit that effortlessly churns out great number after great number to an audience that adores them (they were voted into the Rock Battle finals in the middle of this recording). If anything, it's I who should be decrying my lack of fortune during this interview, which was recorded in three separate sessions (before they played, after they played, and after the winners presentation) and interrupted multiple times by those other, "old media" sponsors who wanted a piece of the winners. Though I think I said it in the interview, I do need to extend thanks to Smoke Ring for doing their best to make sure that they finished out the interview with Indy In-Tune, even though there were most-definitely more-important people and broadcasting organizations -- with bigger audiences -- that wanted their attention all of the sudden. We look forward to seeing (and hopefully having a drink with) them on the 25th when we return for the final round.


Links referenced in the show:
---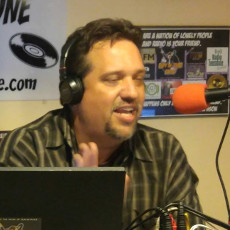 Darrin Snider is the OCD music nerd responsible for creating Indy In-Tune. By day he's a cloud engineer and business analyst, but he still hopes to someday be an overnight freeform disc jockey married to the local weathergirl who happens to be a former eastern-European supermodel.
Blog comments powered by

Disqus
Handy places to visit if you are part of, or want to know more about, our music scene ...
Solicitations and Submissions
Solicitations for blog posts can be made by sending and email to "blog -at- indyintune -dot- com" and should follow these guidelines:
Local (Indianapolis-based) acts always have priority.
Visisting acts playing a bill with one or more local acts are also considered.
We generally don't like to repeat content found on other sites. If your request already has a lot of coverage on other sites, it will be considered low-priority unless you can give us an exclusive angle.
For obvious reasons, we don't do solicited album reviews, though we do appreciate you letting us know when you have a new release. Consider coming in and talking about the album yourself live on the air or a podcast.
All of our staff writers are unpaid enthusiasts. All requests for blog posts are entirely at their descretion.
As such, they generally need a lot of lead-time to put something out -- we're talking weeks of lead time, not hours.
That said, individual authors have full authority to ignore the following guidelines and write whatever they want ... if you can convince them to.
In addition, feel free to write your own post and submit it for posting as a "guest blogger." Those almost always get accepted.
Finally, regional or national acts submitting without meeting the above guidelines are generally ignored. We're not trying to be dicks, but if you send us a generic form-letter with your press release, and it doesn't even remotely concern a local artist or event, then you're not part of our core focus.