An In-Snide Look: I Think I Could Get Used to this Life Sometimes
By: Darrin Snider
Sunday, June 7, 2020
---
Getting Down to Earth with mOOnMen
By: Amy Foxworthy
Sunday, February 16, 2020
---
The Musical Journey of Jethro Easyfields
By: Amy Foxworthy
Tuesday, February 11, 2020
---
Monday Mixtape: Etwasprog
By: Darrin Snider
Monday, February 10, 2020
---
Monday Mixtape: Excerpts from the Summer of 2014
By: Darrin Snider
Monday, January 20, 2020
---
Mix Tape Monday: Mashin' it Up
By: Darrin Snider
Monday, January 13, 2020
---
Mix Tape Monday: Back to the Gym Workout
By: Darrin Snider
Monday, January 6, 2020
---
Top Ten Most Annoying Types of Music Fans
By: Darrin Snider
Saturday, January 4, 2020
---
Album Review: Sietch Ramshackle "U.R.//Nctrl"
By: Amy Foxworthy
Saturday, December 28, 2019
---
Mix Tape Monday: Darrin's Favorite Discoveries of 2019
By: Darrin Snider
Monday, December 16, 2019
Show #067: Goliathon
By: Darrin Snider (darrin at indyintune dot com)
Sunday, November 29, 2009 7:00:00 PM

I think one of the great joys of music as personal expression -- that is, the thing that elevates groups from, "Yeah, I like those guys," to "You don't understand: you've got to hear these guys the way I do" -- is the element of discovery. I've talked a lot before about how disc jockeys (and my father) influenced my early musical tastes, simply because, as an impressionistic youth, I instantly transferred their "cool factor" to the music they were playing. Years later however, I seem to be most attached to music that either I found myself, or was introduced to through a friend. Either way, the stuff I really obsess over and get into is almost-always far off the mainstream of what other people are aware of, but is usually something that people would love ... if they only knew it existed.

This brings me to Goliathon, a band I first discovered about two weeks ago -- in one of those classic, "How the heck did this slip under my radar!?" moments. They had registered for our much-lauded Podcast Battle of the Bands, and pretty much right away, I was drawn to their "somewhat retro" use of dynamics, tempo changes, and instrumental voices -- particularly, as mentioned in the interview, their use of saxophone and Hammond organ in a rock milieu. In an age of quantized, compressed, volume-leveled, digitized, music, it's great to see a band fall back on the spirit of pushing the envelope, throwing out the click track, playing by feel, and creating something truly organic and heartfelt ... not because of some technical or musical reason, but simply because it sounds cool. Certainly for a bunch of guys born in the 1980's, one quickly gets the impression that they actually do understand this ethic from the music of the '60's and '70's, but they don't spend a lot of time over-analyzing it -- which anyone who spends more than ten minutes geeking out over music with me would probably say is a good thing. While I'm looking forward to seeing what a seasoned producer can do for their sound, hopefully whomever is eventually charged with the task will understand and stay true to this core of what I think Goliathon's strengths are.

Links referenced in the show:
Goliathon can be found here: MySpace | Facebook | Reverb Nation | Sonic Bids EPK.
They were featured on the 2009 Butler University Recording Club Sampler and as park intro music for the 2009 Indianapolis Indians.
Their 6-song demo was recorded at Butler University and is available on their MySpace page.
Gear-heads and analog synth aficionados will get a kick out of their use of the classic 1983 Korg CX3.
Next year they are hoping to work with "Iron" Bob Fauts from the band Gates of Slumber.
Blue Square Sound and Indy In-Tune are proud to present the first (hopefully annual) "Virtual Battle of the Bands." Registration is open through the month of December; voting and judging is through the month of January. So far, over $1000 in cash and prizes is on the line, with that purse expected to grow as we try to bring on sponsors. Check out our Battle Page for details as they become available.
---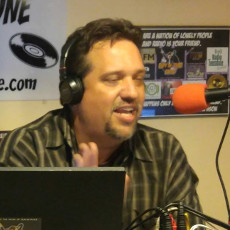 Darrin Snider is the OCD music nerd responsible for creating Indy In-Tune. By day he's a cloud engineer and business analyst, but he still hopes to someday be an overnight freeform disc jockey married to the local weathergirl who happens to be a former eastern-European supermodel.
Blog comments powered by

Disqus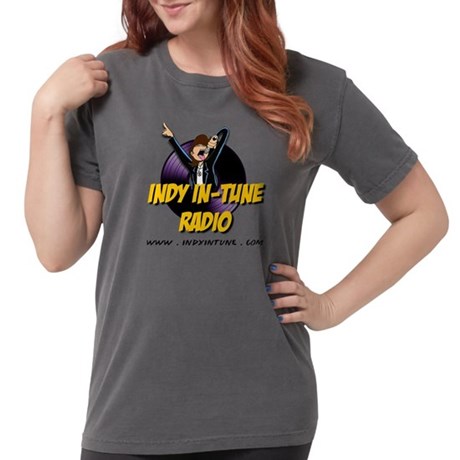 Ladies, don't you hate buying generic (unisex) T-shirts? We've got you covered with a line of womens'-fit clothing in a variety of styles and colors. Check Out Our Specials This Week...
Solicitations and Submissions
Solicitations for blog posts can be made by sending and email to "blog -at- indyintune -dot- com" and should follow these guidelines:
Local (Indianapolis-based) acts always have priority.
Visisting acts playing a bill with one or more local acts are also considered.
We generally don't like to repeat content found on other sites. If your request already has a lot of coverage on other sites, it will be considered low-priority unless you can give us an exclusive angle.
For obvious reasons, we don't do solicited album reviews, though we do appreciate you letting us know when you have a new release. Consider coming in and talking about the album yourself live on the air or a podcast.
All of our staff writers are unpaid enthusiasts. All requests for blog posts are entirely at their descretion.
As such, they generally need a lot of lead-time to put something out -- we're talking weeks of lead time, not hours.
That said, individual authors have full authority to ignore the following guidelines and write whatever they want ... if you can convince them to.
In addition, feel free to write your own post and submit it for posting as a "guest blogger." Those almost always get accepted.
Finally, regional or national acts submitting without meeting the above guidelines are generally ignored. We're not trying to be dicks, but if you send us a generic form-letter with your press release, and it doesn't even remotely concern a local artist or event, then you're not part of our core focus.