M.O.R. Episode 3 -- Michael Dryburgh
By: Ben Cannon, Bram Epstein, and Darrin Snider
Sunday, June 6, 2021
---
M.O.R. Episode 2 -- Ian Thomson
By: Ben Cannon, Bram Epstein, and Darrin Snider
Sunday, May 23, 2021
---
M.O.R. Episode 1 -- Mark Kelly
By: Ben Cannon, Bram Epstein, and Darrin Snider
Sunday, May 16, 2021
---
An In-Snide Look: I Think I Could Get Used to this Life Sometimes
By: Darrin Snider
Sunday, June 7, 2020
---
Getting Down to Earth with mOOnMen
By: Amy Foxworthy
Sunday, February 16, 2020
---
The Musical Journey of Jethro Easyfields
By: Amy Foxworthy
Tuesday, February 11, 2020
---
Monday Mixtape: Etwasprog
By: Darrin Snider
Monday, February 10, 2020
---
Monday Mixtape: Excerpts from the Summer of 2014
By: Darrin Snider
Monday, January 20, 2020
---
Mix Tape Monday: Mashin' it Up
By: Darrin Snider
Monday, January 13, 2020
---
Mix Tape Monday: Back to the Gym Workout
By: Darrin Snider
Monday, January 6, 2020
The Historic Vollrath Tavern: 1926 to 2011
By: Brian Alvey (thevollrath at gmail dot com)
Saturday, November 12, 2011 8:00:00 PM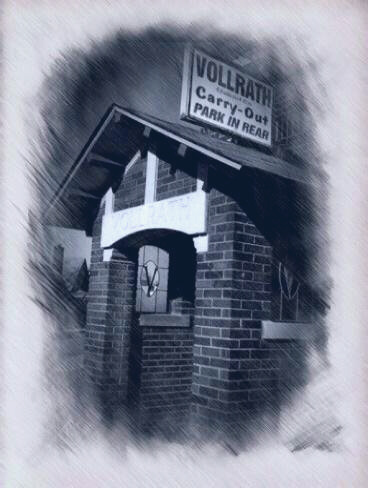 The Historic Vollrath Tavern was in operation at its original location since she first opened her doors in 1926 until her final night of operation on October 29th of 2011.
During the prohibition era at it's inception, The Vollrath was a "café" that actually served as a "speakeasy" [until congress repealed the 18th amendment with the 21st amendment rendering the original Volstead act unconstitutional in December of 1933] and folks like John Dillinger to name just one were known to frequent the Vollrath on a regular basis, drinking and playing cards in the basement until the wee hours in the morning.
The Vollrath Tavern was located on the very near Southside of downtown Indianapolis in the "Sacred Heart" neighborhood of the Concord District just one block east of the legendary architectural treasure of the Sacred Heart Catholic Church a/k/a "The Southside Cathedral" to which the Vollrath had a wonderful ongoing "good neighbor" relationship with.
Even in The Historic Vollrath Tavern's twilight years, when one entered her doors they felt as if they had virtually stepped back into time, entering what has been often described as a sort of "Chicago / Brooklyn style" neighborhood tavern styled place whereas the likes of John Dillinger would preferred to frequent often. The original antique ornate African mahogany wood and broad mirrored bar-back was the main visual focal point and remained in this historic tavern throughout her days from its first day of operation until it's last.
Despite her infamous, popular and notable past, The Vollrath had actually fallen into significant decline and distress once the interstate systems of I-65 and I-70 had been installed within Indianapolis in the late 1960. Having these two interstate highways constructed to intersect within such a close proximity of the Vollrath had thus cut the neighborhood where she resided off from through traffic so after nearly four decades of her having be grossly forgotten as one of Indy's most frequented hot-spots despite long-time owner / operator, Miss Lois "Dee" Kowitz constant efforts and love for the old gem, The Vollrath had become merely a seedy pool hall at best and a hrefuge for such things as a small local motorcycle gang that considered it their own personal hangout, running off all the "good" clients of old, keeping only those that would consort with the likes of society's less desirables. The Vollrath had subsequently walked down a path of a slow decline, falling into disrepair as "Miss Dee" could no longer generate enough revenue to maintain its upkeep despite her passion for her and strong commitment to do so.
If not for Dee's love for the Vollrath, The old Tavern surely would have closed her doors long before the Vollrath had an opportunity of a rebirth and resurgence causing her to finish in a quiet less than glorious manor unbefitting a place that once was one of Indy's absolute most notable places to be.
In 2007, Dee now in her early 70's and after her long love affair and proprietorship of The Historic Vollrath Tavern had reluctantly decided to retire. However, she sold it to a local entrepreneur that embraced its historic past and qualities, Mr. Brian Alvey as much as she had. He immediately proceeded to renovate the entire place, updating, repairing and installing what had been needed for years. He focused first on refurbished the beautiful speakeasy era antique bar, painted the entire place in a more befitting look to coincide with her period of architecture, installed authentic real slate tile flooring in the front and saved the deteriorating original old indigenous hard wood plank floors that had been there since her birth by completely sanding them down and refinishing them vs. covering them up with a newer cheaper floor covering.
The most notable and key moves that Alvey made was to take a page from The Vollrath's glorious past and bring back original music as its mainstay and focal renovating the rear entrance to accommodate a full stage and house PA system. The Vollrath quickly became one of the most notable music destination location, along with long time mainstays in the industry for its commitment to independent musical artists with a heavy influence of local Indiana musicians.
The Vollrath treated the original musical artists just as they are, not as menial "court jester" entertainment but truly as the artists that they are. So, with this vision, the Vollrath had been born anew! She had be reincarnated as a gritty local Indianapolis original only music joint (no cover songs, only original songs by the artists that created them) and a key member of the Indianapolis music scene's venuesalong with other notable locations such as The Melody Inn, Radio Radio, Locals Only and etc. to name but a few, all of which have collectively helped all the amazing musical artist Indianapolis can be proud to call their own that together has skyrocketed Indy into national recognition within the music business as a go-to music town for touring artists.Since this time several new music venues have been created and several other Indianapolis based bars have re-created themselves into the like such as The Sinking Ship (music coming soon!) Stables, Skybar, and The Rock House.
The Vollrath still retained a couple of pool tables and a dart machines in the back "High Life" room and installed several large flat screens throughout here walls where you could catch the games but The Vollrath was first, last and always a music venue. Twofold, the Vollrath was a true supporter of fellow local Hoosier businesses as they only served local premium Indiana craft brew on her draft lines ("No crap on tap…" ~Alvey) and an overall great supporter of the local all encompassing art community. When you stopped in either during a live performance or not, you would soak up the nostalgia while enjoying the great drinks with the best pricing in town (via The Vollrath's unwavering commitment to the local scene and her members that now find themselves in an infamously bad economy), play cards, listen to the best "old school" looking yet ultra modern jukebox and then of course... Live, Original and Independent Musical Artistry!
Then fast forward to the fall of 2011. After long deliberation of the future of the venue, keeping in mind her fellow sister Indy music venues that the Vollrath competed "with" and never "against", the Indy music scene as a whole and the owner that had been responsible for her rise from the ashes with the help of many great and wonderful others along the way made the decision after exploring the option of possible relocation to close her doors. The economy had been taking a toll on the local music scene as a whole, despite Indy's music scenes sky rocketing growth and popularity it was negatively impacting in various levels virtually every real-deal local music venue.
In some ways, the exploding Indy music scene had seemingly become its own worst enemy in that every generic, cultureless "strip-center" bar in town, know for chasing whatever seemed to be the current "fad" or "flavor of the month" having constant and frequent image changes had picked up on the growing demand and popularity of music and they jumped on it no different than they will jump on the Urban Cowboy Bar fad when it unfortunate will inevitably reveal itself again someday. For these places such as this, never truly committed to the music scene, musical artists are viewed simply as mere hired entertainment and as described previously, only as ball juggling "court jesters" for simple entertainment. This subsequently began the process of over saturation in quantity and a dilution of quality in music, a prime example of too much of a "good thing" can and will facilitate a "bad thing" so subsequently true music venues like the Vollrath, the afore mention real-deal music venues, as well a few others of notability like The Mousetrap, Birdy's and etc. and etc. began to feel it via the dilution and division of their patrons and the over booking of many of the local artists and bands.
So what do you do? The Vollrath's proprietor, despite the venue actually being financially sound and having a stellar line-up of great local and traveling independent original music gigs booked ahead and a truly great committed staff of local music scene notables decided to accept an offer to purchases The Vollrath's liquored licenses and closed her doors one last time for good. To do so will foster other true committed Indy Music Scene venues could get a bit of a boost through the power vacuum of The Vollrath stepping out of the scene, no longer competing for the quality acts and patrons. It was an extremely hard decision to be made by her proprietor (A lover of both The Vollrath and Original Music) and a truly heart retching on as well but the right thing to do was to let The Vollrath finish as she started, on top! She had come full circle from her inception as one of Indianapolis' most notable destination locations in the 20's 30's 40's 50's and 60's, to her decline and despair in the 70's 80's 90's and into the new millennial and then her rebirth in late 2007 beginning a near four year amazing resurgence culminating in her to her dignified ending of operations in October 2011.
The Vollrath will forever be known as a historical Indianapolis based legend for so many reasons and in so many circles and she will forever be known as one of Indy's greatest "old school" music haunts that significantly within the now thriving local Indy music scene that she contributed so greatly to until the culmination of her existence. In the end, the owner of the beloved Historic Vollrath Tavern and the mass of everyone else who loved her can take great pride in her truly respectful end as she was not in financial distress and/or physical ruin in the end but instead she is retiring into the annals of historic laurel at the top of her game as she began her life 85 years ago…
For all of us that loved The Historic Vollrath Tavern of Indianapolis, Indiana please trust all of us that new her best, she equally in turn truly loved us all of us right back!
TVT Staff Management and Ownership Team, Formerly.

The Vollrath Tavern
www.VollrathIndy.com | TheVollrath@gmail.com | 317.632.5199
"Indy's ONLY All Original ONLY Music Venue!"
118 E. Palmer St. Indianapolis, IN 46225
---
Blog comments powered by

Disqus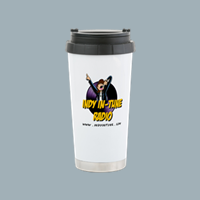 As seen on the webcam. Are you one of those people who can't survive without copious amounts of coffee in the morning? You definitely need one of our stainless steel travel mugs. Give your caffeine the gift of style...
Solicitations and Submissions
Solicitations for blog posts can be made by sending and email to "blog -at- indyintune -dot- com" and should follow these guidelines:
Local (Indianapolis-based) acts always have priority.
Visisting acts playing a bill with one or more local acts are also considered.
We generally don't like to repeat content found on other sites. If your request already has a lot of coverage on other sites, it will be considered low-priority unless you can give us an exclusive angle.
For obvious reasons, we don't do solicited album reviews, though we do appreciate you letting us know when you have a new release. Consider coming in and talking about the album yourself live on the air or a podcast.
All of our staff writers are unpaid enthusiasts. All requests for blog posts are entirely at their descretion.
As such, they generally need a lot of lead-time to put something out -- we're talking weeks of lead time, not hours.
That said, individual authors have full authority to ignore the following guidelines and write whatever they want ... if you can convince them to.
In addition, feel free to write your own post and submit it for posting as a "guest blogger." Those almost always get accepted.
Finally, regional or national acts submitting without meeting the above guidelines are generally ignored. We're not trying to be dicks, but if you send us a generic form-letter with your press release, and it doesn't even remotely concern a local artist or event, then you're not part of our core focus.