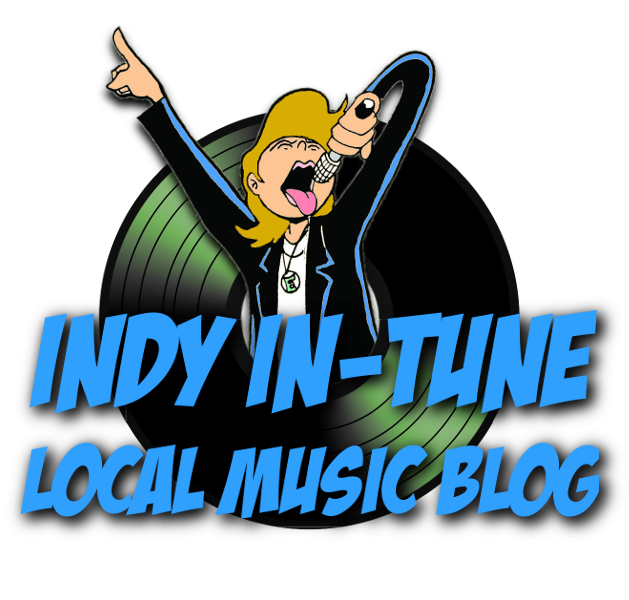 Reality Check: No, I Will Not Be Your Band's PR Agent
By: Lizzy B
Thursday, January 31, 2019
---
Reality Check: Ten Things Your Band Is Doing Wrong, Part Two
By: Lizzy B
Thursday, January 24, 2019
---
Reality Check: Ten Things Your Band Is Doing Wrong, Part One
By: Lizzy B
Thursday, January 17, 2019
---
Reality Check: You're the Cheeseburger, Now Shut Up and Play
By: Lizzy B
Thursday, January 10, 2019
---
Three Negative Behaviors That Are Killing Local Music
By: Lizzy B
Thursday, January 03, 2019
---
On the Road with Jeremy Porter and The Tucos in Their 'Old Kentucky (2nd) Home'
By: Amy Foxworthy
Thursday, December 20, 2018
---
The Stick Arounds - "Ways To Hang On" Album Preview, Show Review and Interview
By: Amy Foxworthy
Tuesday, October 23, 2018
---
Legendary Melody Inn Celebrates 17-Year Anniversary with Dave and Rob
By: Amy Foxworthy
Thursday, October 11, 2018
---
The Hat Madder at Melody Inn with SugarDust and Middle Class
By: Amy Foxworthy
Sunday, September 30, 2018
---
Jakals Bringing Rock from Boston to Indy at The Melody Inn August 26
By: Amy Foxworthy
Friday, August 17, 2018
Reality Check: No, I Will Not Be Your Band's PR Agent
By: Lizzy B (lizzyb at indyintune dot com)
Thursday, January 31, 2019 7:00:00 PM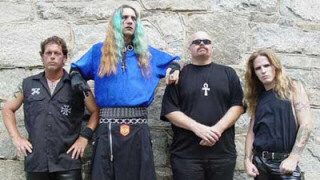 Most of my friends are in bands. That's because the only time I get out is with the girls to go to a bar, and let's face it, while they're sitting around gossiping, I'm checking out the guitarist – habit of a lifetime, I'm afraid. This leads to the otherwise innocuous friending on MySpace and Facebook, which leads to the inevitable message I receive a few days later which goes something like:
"Hey, I see you're in marketing and PR. Would you be interested in going PR work for my band? We really need someone to get the word out to the right people."
This answer will invariably be, "No," and I usually couch this with a polite, "Oh, I used to do PR for a couple of law firms in New York, and I freelance as a copywriter putting together trade show material for a few pharmaceuticals companies here in Indy." If this was in in-person inquiry, I usually have to do this as giggly-girl-twirls-finger-in-hair shtick like, "I'm just a dumb girl, I don't know anything about the music business." This is all just a ruse, of course. Marketing is marketing, PR is PR. Yes you may pay some attention to industry experience, but it's all about how many contacts I have that can do nice things for you. Getting contacts is easy, and fun, and usually involves a lot of drinking and storytelling. Knowing when and how to use your network is what makes you successful. Or, let me put it another way:
Marketing and PR won't make your band successful.
Sorry, was that a little harsh? Look, if you have the goods, you will know. How will you know? Simple, you've engaged the audience, they will have told your friends, and you will see many of the same faces at your next gig, along with about five or ten new people who are sitting with them. If you're not seeing this balance of return fans plus new fans they brought along, then it isn't working. You need to try something else. Cool posters, write-ups in the "Lifestyle" section, and airplay on the radio will really only work once per fan, maybe twice if the fan is generous. The second time they see it, they're going to either roll their eyes and plan to be somewhere else, or they're going to say, "Yeah, I love those guys. I was already going to that show." (Because you got their name and directly engaged them the first time, right? And, no I don't do that either. That's sales; not marketing.)

Believe me, the whole "We could be really successful if we could just get in front of the right people," angle is just an excuse you're making for yourself. First off, "the right people," don't want to hear your music. They don't care if it's good, or if you play three chords out of tune and off-rhythm. They just want to know you're going to make their money back if they invest it in you. Secondly, those people don't want to hear it from someone who you had to hire to get your music in front of them. The analogy I like to use here is, pretend you're a pizza, and you hired me (a pizza PR firm) to make you the world's best-selling pizza. First off, if your pizza isn't already the most awesome pizza in the world, I can't ruin my reputation by going to the pizza gods and saying "Behold, I give you the best pizza in the world," every time some pie schlepper gives me ten bucks. The pizza gods do nothing but eat excellent pizza all day, and if this pizza doesn't blow their socks off, they're going to laugh at me and never let me back up on Mount Olympus, or wherever pizza gods live, again. This will effectively ruin my career, and your reputation. Oh, and guess what, you're probably going to end up blaming me because I somehow didn't magically turn you into the greatest pizza in the world.

Look, your band is probably very good. Maybe they're great. Maybe you really are the top ambient bluegrass outfit in the tri-state area. If your band really and truly is in that top 1/1000th of a percent (and this is an optimistic estimate of any band's chances), then the right people already know, or will soon find out, about you. Why? Because they probably heard from someone they trust, who heard from someone they trust, who heard from someone they've been doing business with for years and sent out to see one of your shows because they heard from someone who knows someone who saw your band and really wanted to bone your guitar player that offhandedly mentioned you guys are consistently drawing a huge crowds on a Thursday night in a shit bar in Indianapolis.

There are many paths to fame, but there are many more paths to Zanies Too on a Tuesday night. Either way, there are no roadmaps and no Sherpa to show you a shortcut. If the path to fame is the only one you're looking for and will be satisfied with, then you're wasting your time in this business. Be happy wherever your path takes you.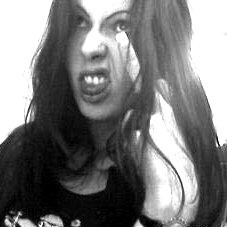 Lizzy B is a New Yorker lost in Indianapolis. She holds a degree in Broadcast Journalism and has worked as a TV news reporter, PR/Marketing rep, and freelance (PAPER?!) magazine writer. She enjoys a strong rum and coke and good metal band to spit it on.
Blog comments powered by

Disqus
An In-Snide Look
Darrin's inane rambling from behind the scenes at Indy In-Tune ... or whatever else he's into at the moment.
An In-Snide Look #378: Holiday Challenge Update, Week 1
By: Darrin Snider
Friday, December 12, 2014
---
An In-Snide Look #376: Wherein a Challenge is Accepted
By: Darrin Snider
Wednesday, December 10, 2014
---
An In-Snide Look #374: Spread some Holiday Cheer, Local Musicians!
By: Darrin Snider
Monday, December 08, 2014
---
An In-Snide Look #361: Wherein Darrin's Inner Psyche Is Found On YouTube
By: Darrin Snider
Tuesday, November 25, 2014
---
An In-Snide Look #355: Wherein We Recap the Test Run of The Studio B Stage
By: Darrin Snider
Wednesday, November 19, 2014
---
An In-Snide Look #354: Wherein We Kick Off The Studio B Sessions
By: Darrin Snider
Tuesday, November 18, 2014
---
An In-Snide Look #327: Wherein We Are Annoyed by Public Radio
By: Darrin Snider
Wednesday, October 22, 2014
---
An In-Snide Look #315 -- The Pastorale Paradox, Part Two
By: Darrin Snider
Friday, October 10, 2014
---
An In-Snide Look #314 -- The Pastorale Paradox, Part One
By: Darrin Snider
Thursday, October 09, 2014
---
An In-Snide Look #311 -- Wherein a Conspiracy Begins
By: Darrin Snider
Monday, October 06, 2014