M.O.R. Episode 3 -- Michael Dryburgh
By: Ben Cannon, Bram Epstein, and Darrin Snider
Sunday, June 6, 2021
---
M.O.R. Episode 2 -- Ian Thomson
By: Ben Cannon, Bram Epstein, and Darrin Snider
Sunday, May 23, 2021
---
M.O.R. Episode 1 -- Mark Kelly
By: Ben Cannon, Bram Epstein, and Darrin Snider
Sunday, May 16, 2021
---
An In-Snide Look: I Think I Could Get Used to this Life Sometimes
By: Darrin Snider
Sunday, June 7, 2020
---
Getting Down to Earth with mOOnMen
By: Amy Foxworthy
Sunday, February 16, 2020
---
The Musical Journey of Jethro Easyfields
By: Amy Foxworthy
Tuesday, February 11, 2020
---
Monday Mixtape: Etwasprog
By: Darrin Snider
Monday, February 10, 2020
---
Monday Mixtape: Excerpts from the Summer of 2014
By: Darrin Snider
Monday, January 20, 2020
---
Mix Tape Monday: Mashin' it Up
By: Darrin Snider
Monday, January 13, 2020
---
Mix Tape Monday: Back to the Gym Workout
By: Darrin Snider
Monday, January 6, 2020
Mix Tape Monday: Feelin' Like a Punk
By: Darrin Snider (darrin at indyintune dot com)
Monday, January 28, 2019 5:00:00 PM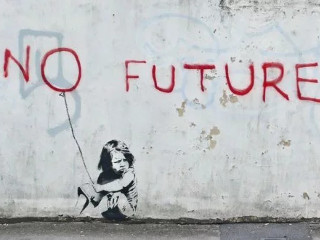 I do pride myself on liking a wide variety of music. While I probably don't listen as often as I should, punk is certainly one of those styles that I enjoy tremendously, especially live. Indy, obvioiusly has a thriving punk scene, courtesy of the nation's longest-running Punk Rock Night at the Melody Inn, and a legacy that includes local legends such as Dow Jones and the Industrials, The Gizmos, and The Zero Boys just to scratch the surface.
My own exposure to punk music (discounting that one weird guy who made us watch Rock and Roll High School back when it came out) was first from a friend in college who was a huge Ramones, Siouxie, and Gen X fan. Then the ex, who in addition to being a completist on the Ramones catalog, added the more modern Green Day, Ranid, and Offspring variety to the repitoire.
Personally, I always had a fasciantion for the old late 70's British stuff, as there seemed to be more of a common theme running through those bands, as opposed to the American bands who were just about being angry kids, it seemed. I must admit, though, there are a lot of dives into the Google (technically Yahoo! and Alta Vista back then) to unwind the lyrical references. I was sorely lapsing in my knowledge of borstals, Ulsters, and I'll even admit, I was a little unclear on what a bollocks was as a 20-something American. So, fire up Wikipedia and follow along with my quickie punk playlist. (I say quickie because I'm pretty sure you can get through these ten songs, start to finish, in about 20 minutes.)
Darrin's Feelin' Like a Punk Mix Tape:
Dead Kennedys -- Holiday in Cambodia Okay, so I went through about how I liked the British bands, and I open with a California band, but really, this is a killer intro for any punk album.
999 -- Homicide Betcha didn't think bowties and bright paisley clothes were punk, but it was '78 baby, that so-called "new wave" was still a couple years away.
Sham 69 -- Borstal Breakout Just to alleviate your suspense, a "borstal" is apparently the equivalent of our juvie hall.
Stiff Little Fingers -- Alternative Ulster I like this version. I'm sure the lyrics are helpful. Again, to save you a wiki search, "Ulster" refers to northern Ireland, which was a pretty rough area back when this song came out with the British Army trying to keep the peace, or invading depending on what side of the Protestant/Catholic schism you were on.
The Ruts -- Babylon's Burning I really wish I knew whether the popped collars and such (staples of 80's preppie here) were actual fashion then, or just because the band is playing BBC prime time here.
Bow Wow Wow -- Radio G String Another of Malcom McLaren's creations. Technically they're categorized "new wave," but they end up on so many punk collections, and the attitude is punk enough here, that I'll give them a pass.
X-Ray Specs -- Oh Bondage! Up Yours! Poly Styrene and the crew didn't actually chart with this one, but it's considered a classic. I just find the concept of "punk sax" to be kinda fun.
Chaos UK -- No Security Not the track I had actually chosen ("Fuck Religion, Fuck Politics, Fuck the Lot of You"), but I really wanted to include the visual element of this band, and this track is a close equivalent.
UK Subs -- I Live in a Car Nice proto-music video here. Twisted guitar solos. There's a lot crammed into a 90 second song here.
Peter and the Test Tube Babies -- Up Yer Bum Fun fact here, there's stall a version of this band (same guitarist and vocalst, new rhythm section) touring today. Unfortunately, they're not allowed in the US due to "unfortunate visa issues." Rumor has it this was due to a rather uncomplimentary impersonation of the President, but that's not official.
Got suggestions for what pairs well with this list? Have a suggestion for a future mix tape? Want to submit your own "guest mixed tape" to be featured here? Comments are available below...
---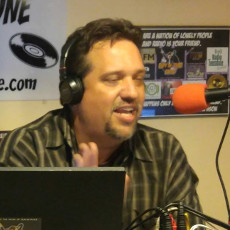 Darrin Snider is the OCD music nerd responsible for creating Indy In-Tune. By day he's a cloud engineer and business analyst, but he still hopes to someday be an overnight freeform disc jockey married to the local weathergirl who happens to be a former eastern-European supermodel.
Blog comments powered by

Disqus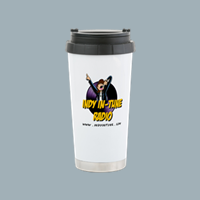 As seen on the webcam. Are you one of those people who can't survive without copious amounts of coffee in the morning? You definitely need one of our stainless steel travel mugs. Give your caffeine the gift of style...
Solicitations and Submissions
Solicitations for blog posts can be made by sending and email to "blog -at- indyintune -dot- com" and should follow these guidelines:
Local (Indianapolis-based) acts always have priority.
Visisting acts playing a bill with one or more local acts are also considered.
We generally don't like to repeat content found on other sites. If your request already has a lot of coverage on other sites, it will be considered low-priority unless you can give us an exclusive angle.
For obvious reasons, we don't do solicited album reviews, though we do appreciate you letting us know when you have a new release. Consider coming in and talking about the album yourself live on the air or a podcast.
All of our staff writers are unpaid enthusiasts. All requests for blog posts are entirely at their descretion.
As such, they generally need a lot of lead-time to put something out -- we're talking weeks of lead time, not hours.
That said, individual authors have full authority to ignore the following guidelines and write whatever they want ... if you can convince them to.
In addition, feel free to write your own post and submit it for posting as a "guest blogger." Those almost always get accepted.
Finally, regional or national acts submitting without meeting the above guidelines are generally ignored. We're not trying to be dicks, but if you send us a generic form-letter with your press release, and it doesn't even remotely concern a local artist or event, then you're not part of our core focus.