M.O.R. Episode 3 -- Michael Dryburgh
By: Ben Cannon, Bram Epstein, and Darrin Snider
Sunday, June 6, 2021
---
M.O.R. Episode 2 -- Ian Thomson
By: Ben Cannon, Bram Epstein, and Darrin Snider
Sunday, May 23, 2021
---
M.O.R. Episode 1 -- Mark Kelly
By: Ben Cannon, Bram Epstein, and Darrin Snider
Sunday, May 16, 2021
---
An In-Snide Look: I Think I Could Get Used to this Life Sometimes
By: Darrin Snider
Sunday, June 7, 2020
---
Getting Down to Earth with mOOnMen
By: Amy Foxworthy
Sunday, February 16, 2020
---
The Musical Journey of Jethro Easyfields
By: Amy Foxworthy
Tuesday, February 11, 2020
---
Monday Mixtape: Etwasprog
By: Darrin Snider
Monday, February 10, 2020
---
Monday Mixtape: Excerpts from the Summer of 2014
By: Darrin Snider
Monday, January 20, 2020
---
Mix Tape Monday: Mashin' it Up
By: Darrin Snider
Monday, January 13, 2020
---
Mix Tape Monday: Back to the Gym Workout
By: Darrin Snider
Monday, January 6, 2020
An In-Snide Look #84
By: Darrin Snider (darrin at indyintune dot com)
Friday, February 21, 2014 7:30:00 AM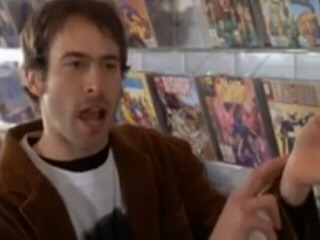 I'm trying to think of the last time I had a "musical cornucopia" evening. That's my term for trying to cram as much different music from as many different sources as possible in one evening. The tradition harkens back to the days of hopping live music bars downtown from the Slippery Noodle, through Little Diddies, Barracudas, City Taproom (now Coaches), and ending up at the Chatterbox. Sorry, did I just date myself? Have half of you even heard of these places? Were you even aware that, prior to Circle Center, there used to be a thriving music scene on Meridian between South and Washington? Anway, by the time you're done, you're completely exhausted (mostly from the three mile walk), but it's one of those exhausteds where you feel you've really accomplished something cool. Okay, more often than not we got drunk and fell asleep at the Chatterbox, but back then Christy was really nice about it as long as you helped her sweep up at 4:00 AM.

The last time I "cornucopiad" was probably seven years ago and involved Tish Lyndsey sing pop/soul at Jazz Kitchen, Shelby Kelly doing his singer/songwriter thing at the Upper Room, a hard rock/metal band (possibly Kramus?) at Birdy's, and finished off with Siochain's Irish folk at Claddagh. In between I tried to keep things interesting with a bit of light classical in the car courtesy of Lolly Ramey and WFYI. It was a good night. I don't remember if I actually slept at Claddagh, but I do remember that used to get to be quite a party after midnight when the Chain was playing. I just remember there was dancing on tables. I was usually three snakebites in by the time it got that far though.

Tonight promises to also be an equally good night, with almost as much diversity. For starters, we've got Tim Spainhower (disclaimer: we're band mates now) and Jack Barkley cooking up something at the American Legion in Fishers. Then it's down to the Jazz Kitchen where Bashiri Asad and Xenobia Green are doing a special Donnie Hathaway tribute night. This should be amazing. Bashiri is certainly a student of Hathaway, so to hear him interpret a whole evening's worth of music in an environment like that, gonna be magic. Then we start the trek back north, stopping first at Sabbatical in Broad Ripple to hear she who is Jenn Cristy, near and dear to our hearts. Then it's up the road Birdy's to hopefully hear either I-Exist or Simple Ghost -- and pick the brain of the one that isn't on stage. Seriously, have you heard Simple Ghost yet? Probably not, because they're very new and have only played a couple of gigs. Oh ... my ... God ... guys, get on this bandwagon early, they are amazing and will only get better, I'm sure. Finally we finish off the night hopefully catching the last (and craziest) set from the Impalas at Britton Tavern. I don't think Lolly's on duty tonight, so I'll pack some Rachmaninoff for the drive, just in case.

Meanwhile, and sorry this is a rehash for those of you who follow the Facebook page, "NUVO Newsweekly" has carried exactly NONE of these gigs in their "Soundcheck" music calendar. What!? They run two listings for karaoke at the Murder Motel, and even go so far as to tell you which piano player is playing Sullivan's Restaurant, but they won't list the wherebouts of some of our top original music acts in the city on a Friday night?

NUVO, you are once again, the honored recipient of Indy In-Tune's "Pulse of the Indianapolis Music Scene Award."


---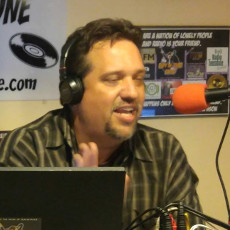 Darrin Snider is the OCD music nerd responsible for creating Indy In-Tune. By day he's a cloud engineer and business analyst, but he still hopes to someday be an overnight freeform disc jockey married to the local weathergirl who happens to be a former eastern-European supermodel.
Blog comments powered by

Disqus
Handy places to visit if you are part of, or want to know more about, our music scene ...
Solicitations and Submissions
Solicitations for blog posts can be made by sending and email to "blog -at- indyintune -dot- com" and should follow these guidelines:
Local (Indianapolis-based) acts always have priority.
Visisting acts playing a bill with one or more local acts are also considered.
We generally don't like to repeat content found on other sites. If your request already has a lot of coverage on other sites, it will be considered low-priority unless you can give us an exclusive angle.
For obvious reasons, we don't do solicited album reviews, though we do appreciate you letting us know when you have a new release. Consider coming in and talking about the album yourself live on the air or a podcast.
All of our staff writers are unpaid enthusiasts. All requests for blog posts are entirely at their descretion.
As such, they generally need a lot of lead-time to put something out -- we're talking weeks of lead time, not hours.
That said, individual authors have full authority to ignore the following guidelines and write whatever they want ... if you can convince them to.
In addition, feel free to write your own post and submit it for posting as a "guest blogger." Those almost always get accepted.
Finally, regional or national acts submitting without meeting the above guidelines are generally ignored. We're not trying to be dicks, but if you send us a generic form-letter with your press release, and it doesn't even remotely concern a local artist or event, then you're not part of our core focus.