M.O.R. Episode 3 -- Michael Dryburgh
By: Ben Cannon, Bram Epstein, and Darrin Snider
Sunday, June 6, 2021
---
M.O.R. Episode 2 -- Ian Thomson
By: Ben Cannon, Bram Epstein, and Darrin Snider
Sunday, May 23, 2021
---
M.O.R. Episode 1 -- Mark Kelly
By: Ben Cannon, Bram Epstein, and Darrin Snider
Sunday, May 16, 2021
---
An In-Snide Look: I Think I Could Get Used to this Life Sometimes
By: Darrin Snider
Sunday, June 7, 2020
---
Getting Down to Earth with mOOnMen
By: Amy Foxworthy
Sunday, February 16, 2020
---
The Musical Journey of Jethro Easyfields
By: Amy Foxworthy
Tuesday, February 11, 2020
---
Monday Mixtape: Etwasprog
By: Darrin Snider
Monday, February 10, 2020
---
Monday Mixtape: Excerpts from the Summer of 2014
By: Darrin Snider
Monday, January 20, 2020
---
Mix Tape Monday: Mashin' it Up
By: Darrin Snider
Monday, January 13, 2020
---
Mix Tape Monday: Back to the Gym Workout
By: Darrin Snider
Monday, January 6, 2020
Mix Tape Monday: Reproducing My High School Crusin' Tape
By: Darrin Snider (darrin at indyintune dot com)
Monday, February 11, 2019 5:00:00 PM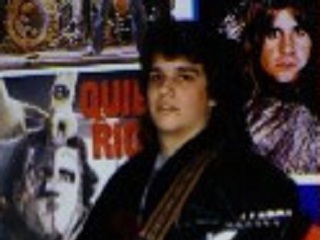 Okay, so I'm looking at having to do a full year of Monday Mix Tapes? Crikeys, that's 520 songs! I promise I'm going to try to do a breadth of stuff, some of it stupidly familiar, some of it less so, and I will do my damnedest not to intentionally duplicate a song, and minimize the number of times I duplicate an artist. Still, it not going to be easy, so this is where I need people to chime in with "guest mixed tapes" or at least suggestion for different mixes I could try to come up with.
Since I'm a bit pressed for time this week, I'm going to cheat a little. I know some of you younger kids are completely baffled by the concept of "cruising," but I assure you, in the pre-Internet/pre-cell phone age, this was just what we did on Friday nights. You couldn't exactly call your friends if they were already out. (Well, there was "answering machine tag," but at 25 cents a call from a payphone, this wasn't very efficient either.) I know this is considered very irresponsible in today's day and age, but "cruising" mostly consisted of driving up and down a popular thoroughfare, blaring your favorite music as loud as you could, until someone of the opposite sex made eye contact (or whistled, or screamed, or whatever), and you followed this complete stranger back to their home to hang out in the driveway and smoke cigarettes. Terrifying to you kids, right? Worse, in our case, the thoroughfare was East Washington or Madison Avenue, occasionally Shadeland Avenue or Pendleton Pike if those were dead.
Point being, music was the key to this scenario, and Doc Reeves and I (you'll remember him from the VERY early episodes of the podcast), had our definitive cruising tape. Though it was lost to "Jaws" -- as we called my tape-eating car stereo back in high school -- the sequence of songs and the exact timing of the space between each is forever engrained in my memory. The first ten tracks went something like this ...
Darrin's High School Cruisin' Tape:
Judas Priest -- The Hellion / Electric Eye Of course, the official rule was, you don't put this song on until all passengers are in the car, and cruising has begun. In fact, even if you just heard it and are somewhere else in the tape, you must rewind and start the tape over with this song.
Sammy Hagar -- Heavy Metal There are distinct differences between the album version and the version on the Heavy Metal Soundtrack. Our evening invariably kicked off with the later.
AC/DC - '74 Jailbreak If talk of crusing Shadeland and East Washington sparked a memory, let me throw another one at you: "The Quarterdeck."
Black Sabbath -- Trashed the post Dio years are universally panned by people, but to me, 1983-1996 were some of my favorite albums of theirs.
Frigid Bich -- We Rule the Night I don't know if my copy of NY Metal 1984 was lost to time or is buried in a box in the back of Studio B (the part that looks like warehouse at the end of Raiders of the Lost Ark), but I'm so glad the entire album exists on YouTube so I can relive it.
Hawkwind -- ECT Yes, between Hawkwind and Rush, you can see my proto-prog geekiness already spilling into my heavy metal tendencies, both were considered kind of free passes back then though.
Ted Nugent -- Motor City Madmouse Yeah, I know, but we knew precious little of his politics back then, and at 16, understood even less.
Twisted Sister -- Horror-Teria I'm not saying I cashed in on the good luck of actually being named "D. Snider" in high school, but it certainly didn't hurt my cred.
YYZ - Rush So by now you've probably learned two things. 1) When I was in high school, I couldn't put together a cohesive mix tape to save my life, and 2) When I was in high school I couldn't do anything that didn't include at least one Sabbath and one Rush song. Seriously though, wait 'til you hear Side 2!
Iron Maiden -- Hallowed Be Thy Name Technically, it closed side two, but since all variations of the cruising tape opened with the Hellion, and closed with Hallowed Be Thy Name, I'll just let it close this list one too.
Got suggestions for what pairs well with this list? Have a suggestion for a future mix tape? Want to submit your own "guest mixed tape" to be featured here? Comments are available below...
---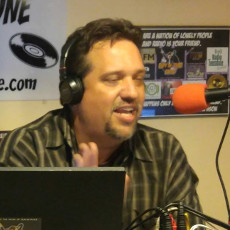 Darrin Snider is the OCD music nerd responsible for creating Indy In-Tune. By day he's a cloud engineer and business analyst, but he still hopes to someday be an overnight freeform disc jockey married to the local weathergirl who happens to be a former eastern-European supermodel.
Blog comments powered by

Disqus
Handy places to visit if you are part of, or want to know more about, our music scene ...
Solicitations and Submissions
Solicitations for blog posts can be made by sending and email to "blog -at- indyintune -dot- com" and should follow these guidelines:
Local (Indianapolis-based) acts always have priority.
Visisting acts playing a bill with one or more local acts are also considered.
We generally don't like to repeat content found on other sites. If your request already has a lot of coverage on other sites, it will be considered low-priority unless you can give us an exclusive angle.
For obvious reasons, we don't do solicited album reviews, though we do appreciate you letting us know when you have a new release. Consider coming in and talking about the album yourself live on the air or a podcast.
All of our staff writers are unpaid enthusiasts. All requests for blog posts are entirely at their descretion.
As such, they generally need a lot of lead-time to put something out -- we're talking weeks of lead time, not hours.
That said, individual authors have full authority to ignore the following guidelines and write whatever they want ... if you can convince them to.
In addition, feel free to write your own post and submit it for posting as a "guest blogger." Those almost always get accepted.
Finally, regional or national acts submitting without meeting the above guidelines are generally ignored. We're not trying to be dicks, but if you send us a generic form-letter with your press release, and it doesn't even remotely concern a local artist or event, then you're not part of our core focus.