M.O.R. Episode 3 -- Michael Dryburgh
By: Ben Cannon, Bram Epstein, and Darrin Snider
Sunday, June 6, 2021
---
M.O.R. Episode 2 -- Ian Thomson
By: Ben Cannon, Bram Epstein, and Darrin Snider
Sunday, May 23, 2021
---
M.O.R. Episode 1 -- Mark Kelly
By: Ben Cannon, Bram Epstein, and Darrin Snider
Sunday, May 16, 2021
---
An In-Snide Look: I Think I Could Get Used to this Life Sometimes
By: Darrin Snider
Sunday, June 7, 2020
---
Getting Down to Earth with mOOnMen
By: Amy Foxworthy
Sunday, February 16, 2020
---
The Musical Journey of Jethro Easyfields
By: Amy Foxworthy
Tuesday, February 11, 2020
---
Monday Mixtape: Etwasprog
By: Darrin Snider
Monday, February 10, 2020
---
Monday Mixtape: Excerpts from the Summer of 2014
By: Darrin Snider
Monday, January 20, 2020
---
Mix Tape Monday: Mashin' it Up
By: Darrin Snider
Monday, January 13, 2020
---
Mix Tape Monday: Back to the Gym Workout
By: Darrin Snider
Monday, January 6, 2020
Mix Tape Monday: My (First) Prog Mix Tape
By: Darrin Snider (darrin at indyintune dot com)
Monday, February 18, 2019 5:00:00 PM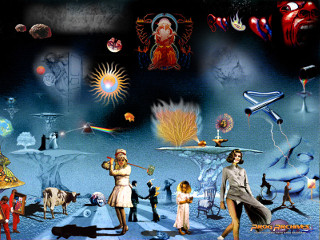 Unless you live in a cave, or under a rock somewhere (or maybe you're lucky and you don't actually pay any attention to anything I say), you are probably painfully aware that I am what most people would term "one of those nerdy prog snobs." It's not like I don't know this. It's not that I keep it a secret or anything, I just understand that most people are convinced all prog songs are boring 20-minute, magnum opuses about fairies riding in spaceships to mythical realms where they talk to strange energy beings ... and really, I don't have time to dispel these misconceptions ... but seriously, there are also prog songs about robots.
For those of you who don't "get it," the simplest way to explain "prog rock" is that it is "rock," but rather than being derived from the structures of blues music, it instead employs a compositional style based on a different form -- usually jazz or classical, but there are also Asian-influenced, African-influenced, and avant-garde sonic art influenced bands.
For the purposes of this (first) prog mix tape, I'll focus on my personal favorites from the more-accessible end of my listening spectrum, but hey, if you ever want to nerd out on some crazy-assed music, certainly hit me up and we can talk shop.
Darrin's (First) Prog Mix Tape:
Kings Crimson -- Lark's Tongues in Aspic I'll spare you the various long history of the multiple, completely different iterations of the band, and just go with the all-important "Discipline lineup's" version of the song.
Genesis -- The Musical Box Back before Sledgehammer, Mike and the Mechanics, Invisible Touch, She's and Easy Lover, and ... er GTR ... Peter Gabriel was a bit edgy/creepy and Phill Collins was a badass drummer.
Kansas -- Song for America Not a band that a classic rock radio fan would consider prog, and not a place one would consider to be a hotbed of prog bands, but yeah, if you discount the hits and listen to the album cuts? Definitely, prog.
Emerson, Lake, and Palmer -- Knife Edge I would hesitate to say that Keith Emerson wanted to do for keyboards what Jimi Hendrix did for guitar, but there was a rumor that Hendrix was such a fan that he almost joined this band one.
Kate Bush -- Get Out of My House I really think Kate transcended prog and pretty much eventually went on to just make "Kate Bush music," but this, for me, was where she first got interesting.
Mahavishnu Orchestra -- Meeting of the Spirits Some are going to cry "fusion" on this, but I'm going to maintain, despite the lineup, this is closer to King Crimson than it is Bitches Brew.
Niacin -- Blood, Sweat, and Beers This band is so stuipidly good, it bugs me that all the videos of them are from the same concert.
Spock's Beard -- Hiding Out ... and why can I find far too many bad fan copies of this one, but no good produced versions?
Dream Theatre -- Dance of Eternity Stupid amount of notes played in a stupid amount of key and time signatures with an absolutely stupid amount of precision and technique.
Yes -- Heart of the Sunrise Cause, you know, I had to.
Got suggestions for what pairs well with this list? Have a suggestion for a future mix tape? Want to submit your own "guest mixed tape" to be featured here? Comments are available below...
---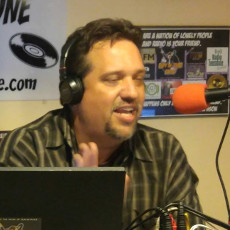 Darrin Snider is the OCD music nerd responsible for creating Indy In-Tune. By day he's a cloud engineer and business analyst, but he still hopes to someday be an overnight freeform disc jockey married to the local weathergirl who happens to be a former eastern-European supermodel.
Blog comments powered by

Disqus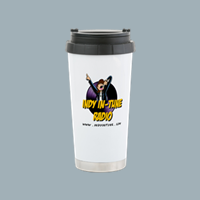 As seen on the webcam. Are you one of those people who can't survive without copious amounts of coffee in the morning? You definitely need one of our stainless steel travel mugs. Give your caffeine the gift of style...
Solicitations and Submissions
Solicitations for blog posts can be made by sending and email to "blog -at- indyintune -dot- com" and should follow these guidelines:
Local (Indianapolis-based) acts always have priority.
Visisting acts playing a bill with one or more local acts are also considered.
We generally don't like to repeat content found on other sites. If your request already has a lot of coverage on other sites, it will be considered low-priority unless you can give us an exclusive angle.
For obvious reasons, we don't do solicited album reviews, though we do appreciate you letting us know when you have a new release. Consider coming in and talking about the album yourself live on the air or a podcast.
All of our staff writers are unpaid enthusiasts. All requests for blog posts are entirely at their descretion.
As such, they generally need a lot of lead-time to put something out -- we're talking weeks of lead time, not hours.
That said, individual authors have full authority to ignore the following guidelines and write whatever they want ... if you can convince them to.
In addition, feel free to write your own post and submit it for posting as a "guest blogger." Those almost always get accepted.
Finally, regional or national acts submitting without meeting the above guidelines are generally ignored. We're not trying to be dicks, but if you send us a generic form-letter with your press release, and it doesn't even remotely concern a local artist or event, then you're not part of our core focus.