M.O.R. Episode 3 -- Michael Dryburgh
By: Ben Cannon, Bram Epstein, and Darrin Snider
Sunday, June 6, 2021
---
M.O.R. Episode 2 -- Ian Thomson
By: Ben Cannon, Bram Epstein, and Darrin Snider
Sunday, May 23, 2021
---
M.O.R. Episode 1 -- Mark Kelly
By: Ben Cannon, Bram Epstein, and Darrin Snider
Sunday, May 16, 2021
---
An In-Snide Look: I Think I Could Get Used to this Life Sometimes
By: Darrin Snider
Sunday, June 7, 2020
---
Getting Down to Earth with mOOnMen
By: Amy Foxworthy
Sunday, February 16, 2020
---
The Musical Journey of Jethro Easyfields
By: Amy Foxworthy
Tuesday, February 11, 2020
---
Monday Mixtape: Etwasprog
By: Darrin Snider
Monday, February 10, 2020
---
Monday Mixtape: Excerpts from the Summer of 2014
By: Darrin Snider
Monday, January 20, 2020
---
Mix Tape Monday: Mashin' it Up
By: Darrin Snider
Monday, January 13, 2020
---
Mix Tape Monday: Back to the Gym Workout
By: Darrin Snider
Monday, January 6, 2020
A Few Words with Terri Nunn of Berlin
By: Amy Foxworthy (foxy at indyintune dot com)
Saturday, July 12, 2014 8:00:00 AM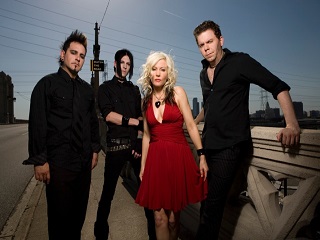 "Lots of great music and dancing and CONNECTION" are what Terri Nunn from new wave synth pop band Berlin says that we can expect to experience Saturday night in the Murat Theater at Old National Center. You may remember Berlin from the 80's when they were making racy videos that got banned from MTV, or when they had that one song that was in that one movie ... what is it ... .OH! "Take My Breath Away" from Top Gun ... Now that you're picturing that scene in the movie, and the song is stuck in your head, we can continue.
Indy In-Tune recently caught up with Berlin front woman Terri Nunn about their most recent album, Animal, her sexy new video, and their upcoming show in Indianapolis.
Indy In-Tune: When did you first know you wanted to sing and/or be in a band, and who were some of the people who inspired you growing up and early in your career?
Terri Nunn: I knew when I was three; my first inspiration was The Beatles. I wanted to BE Paul McCartney. I loved the harmonies and singing them even more than the leads. Then Grace Slick (whose song I covered on Animal, "Somebody to Love") blew my socks off. I wanted to be HER. Then the glam rockers: Bowie, Roxy Music, The New York Dolls. Pink Floyd was a big one for me too.
IIT: I read somewhere that your first album, Pleasure Victim cost $3,000 to make, and it later went multi-platinum in America. That is pretty phenomenal. What was that feeling like when you realized you had "made it" and people were digging what you were doing?
TN: There's nothing like it, especially after years of people not getting us at all. Electronic music was new when we did it in the late 70s so it wasn't easy to be taken seriously. But we kept at it and got better and more & more people liked it!
IIT: Every time I hear "Metro" it gets stuck in my head for about 3 days. Was that your first "hit" and do you remember where you were when you first heard yourself on the radio?
TN: I was in a car on Santa Monica Blvd listening to KROQ and something of mine came on. Oh GOD I started yelling and jumping up & down and shouting at some guy in the car next to me I'M ON THE RADIO!!!! It never gets old, even now. Metro was never a Top 40 hit but it got played on the indie and college stations a lot
IIT: You've toured and played shows with bands from The Go-Go's to INXS, to Frankie Goes to Hollywood; the list goes on. Give us some hilarious or horrendous tour story...some of your favorite people to play with, any places or shows that will really stick in your memory for whatever reason?
TN: I love the B52s and I'm sad they've stopped playing. DEVO is one of my favorite bands of all time. I once caught Jerry Casale from DEVO - who we hired to design some lights for our stage show - in my dressing room with my panties on his head! I stared at him, he stared at me, then I turned around and ran out of the room. We didn't mention it for years, then one night he showed up backstage at a Berlin show and said Terri, that thing that happened backstage that one time...I'm really sorry. I love Jerry so much and laughed it off a long time ago. We're still good friends.
IIT: When the band parted ways in '87, what made you end up reforming Berlin as opposed to just being a solo artist? Are you someone who is just more comfortable in a band, do you not like being a solo artist; what are some of the reasons you took that route?
TN: I still love electronic music the most, and what better vehicle to do it than Berlin?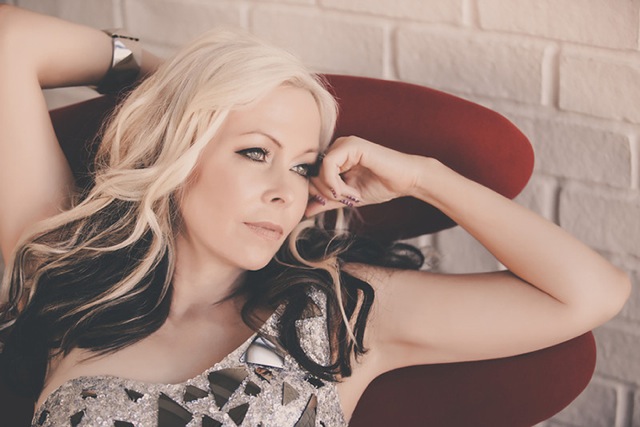 IIT: You've done some really excellent covers of some fantastic tunes, including The Dope Show by Marilyn Manson. What are some other songs that you think would be interesting to cover, or have you heard anything lately that you thought, "I could do a cool cover of that?"
TN: I'd like to do Teardrop by Massive Attack someday.
IIT: For people who may not be familiar with you other than some of your early material, how would you describe your most recent album Animal in contrast with music you've done in the past?
TN: It's the Berlin people know but also playing with sounds people have never heard us do before
IIT: The newest album takes an EDM-heavy angle and I'm wondering, do you feel that this is a stylistic change for you, and that it is very different and new to you, or do you feel that you've always been a part of electronic music and maybe you are just expanding that? Do you feel at all like you are reinventing yourself?
TN: Berlin's been doing electronic dance music from the beginning. But I just love all the new sounds I can play with too!
IIT: Who are some people making music today--either they are new, or they are still making music, who you are a big fan of? Like, who would YOU want to go see at a concert this summer, as a fan?
TN: I AM going to see Nine Inch Nails this summer, I love Trent Reznor's music. I love Skrillex.
IIT: Indianapolis had our Pride Fest recently, and I saw that you recently played at a couple of PRIDE Festivals, in Toronto and Arizona, I believe. How were those festivals for you, do you enjoy performing at those type of outdoor festival events more or less than an indoor venue at night?
TN: I love outdoor events during the day because I get to see the people there.
IIT: You look really fantastic in the Animal video! You're all sassy dominatrix-y and stuff ... the video is very visually titillating with all of the dancing, spikes, fishnets and O-faces all over the place ... it's like a giant bondage sex rave and I want to go to it! Tell me about shooting that video.
TN: We shot it in a real dungeon in downtown LA! Chad Michael Ward, the director, comes from the Marilyn Manson world. He's a twisted puppy and really brought my ideas alive and added to them.
IIT: Speaking of racy videos, can you talk a little bit about your controversial video "Sex (I'm A)" a little bit? I feel like there's a story there and I'm just dying to hear it. I think the video was actually banned at some point, is that correct?
TN: Yeah it was banned on MTV because of the FOOD scenes! They said the food was "eaten too suggestively." We had to cut a lot of it.
IIT: When a video like "Sex (I'm A)" was being banned, or at least not shown on MTV before midnight, and a video like "Animal" which is arguably just as racy if not more, is on YouTube, etc. What do you think has made society's standards change from then to now?
TN: I think we're growing up as a country and that's good. Other countries laugh at us freaking out over Janet Jackson's boob falling out on TV. Please! I see nudity in COMMERCIALS in Europe. We are a young country but we're starting to relax and enjoy our sexuality more and more.
IIT: You have a lot of great videos, from sexy bondage raves, to "Sex (I'm A)" to the whole Bonnie and Clyde thing...are you someone who really loves doing the video thing; do you think of it as a visual aspect of your music, or how important is the video angle to you?
TN: I'm using a lot of video in our live show too now. I love it!
IIT: How do you feel being just a few years younger than Madonna but being way hotter? Do you think she hates you for that? I probably would hate you for that.
TN: Thank you. That's all I can say to that.
IIT: Did I read correctly that you once auditioned to be Princess Leia in Star Wars?! That's pretty fantastic. Can you tell us something else about you that awesome that we may not know? Or something from your personal music collection that people might not believe, or some guilty pleasure of yours.
TN: I go on reading vacations. I book a hotel room for 3 or 4 days and just lay around and read. I LOVE IT. There's so little time to in my everyday life, it's a real luxury.
IIT: Can you tell us about your radio show and podcast and what made you decide you wanted to do those things and how that all came about?
TN: I told myself as a kid, if I don't have the talent to make it as a musician, I'll try being a DJ. I love music so I'll either make it myself por play others music that I love. A friend heard Sky Daniels, DJ and program director of KCSN on Los Angeles say on the air Wouldn't it be great if Terri Nunn had a radio show here? I followed up and he gave me a two hour show every Saturday night. I played anything I wanted, it was awesome! I had to leave last January though, too much touring to continue it.
IIT: What can we expect from a new Berlin show in Indy on a Saturday night?
TN: Lots of great music and dancing and CONNECTION.
Important links:
---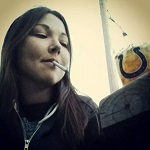 Amy Foxworthy is a writer, activist, music junkie, and professional hell-raiser. There is probably no truth to any other rumors you may have heard about her.
Blog comments powered by

Disqus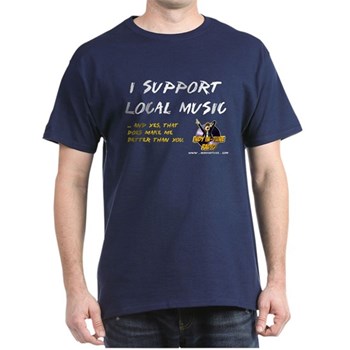 Back by popular demand for a limited time only, "I support local music ... and yes, that does make me better than you." Show the world that you, too, are a proud elitist music snob! Get yours before time runs out...
Solicitations and Submissions
Solicitations for blog posts can be made by sending and email to "blog -at- indyintune -dot- com" and should follow these guidelines:
Local (Indianapolis-based) acts always have priority.
Visisting acts playing a bill with one or more local acts are also considered.
We generally don't like to repeat content found on other sites. If your request already has a lot of coverage on other sites, it will be considered low-priority unless you can give us an exclusive angle.
For obvious reasons, we don't do solicited album reviews, though we do appreciate you letting us know when you have a new release. Consider coming in and talking about the album yourself live on the air or a podcast.
All of our staff writers are unpaid enthusiasts. All requests for blog posts are entirely at their descretion.
As such, they generally need a lot of lead-time to put something out -- we're talking weeks of lead time, not hours.
That said, individual authors have full authority to ignore the following guidelines and write whatever they want ... if you can convince them to.
In addition, feel free to write your own post and submit it for posting as a "guest blogger." Those almost always get accepted.
Finally, regional or national acts submitting without meeting the above guidelines are generally ignored. We're not trying to be dicks, but if you send us a generic form-letter with your press release, and it doesn't even remotely concern a local artist or event, then you're not part of our core focus.