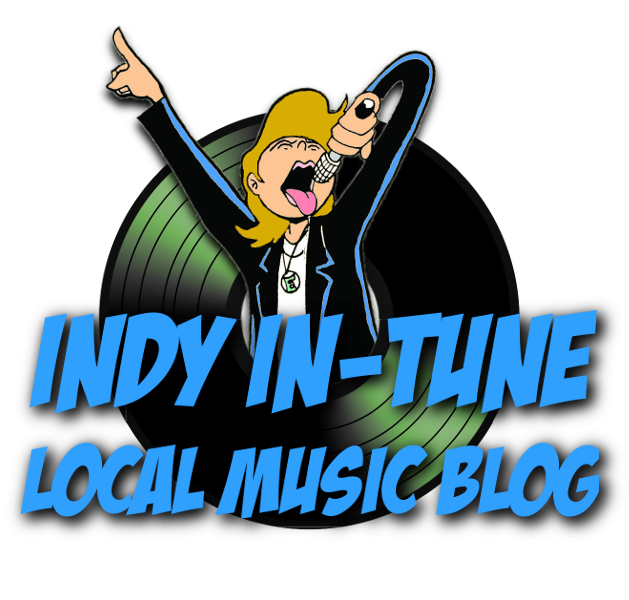 Reality Check: No, I Will Not Be Your Band's PR Agent
By: Lizzy B
Thursday, January 31, 2019
---
Reality Check: Ten Things Your Band Is Doing Wrong, Part Two
By: Lizzy B
Thursday, January 24, 2019
---
Reality Check: Ten Things Your Band Is Doing Wrong, Part One
By: Lizzy B
Thursday, January 17, 2019
---
Reality Check: You're the Cheeseburger, Now Shut Up and Play
By: Lizzy B
Thursday, January 10, 2019
---
Three Negative Behaviors That Are Killing Local Music
By: Lizzy B
Thursday, January 03, 2019
---
On the Road with Jeremy Porter and The Tucos in Their 'Old Kentucky (2nd) Home'
By: Amy Foxworthy
Thursday, December 20, 2018
---
The Stick Arounds - "Ways To Hang On" Album Preview, Show Review and Interview
By: Amy Foxworthy
Tuesday, October 23, 2018
---
Legendary Melody Inn Celebrates 17-Year Anniversary with Dave and Rob
By: Amy Foxworthy
Thursday, October 11, 2018
---
The Hat Madder at Melody Inn with SugarDust and Middle Class
By: Amy Foxworthy
Sunday, September 30, 2018
---
Jakals Bringing Rock from Boston to Indy at The Melody Inn August 26
By: Amy Foxworthy
Friday, August 17, 2018
An In-Snide Look #374: Spread some Holiday Cheer, Local Musicians!
By: Darrin Snider (darrin at indyintune dot com)
Monday, December 08, 2014 7:00:00 PM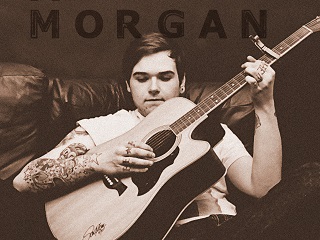 So this is one of those unfortunate parts of being me: I'm sitting in a bar on Monday Night, drinking a couple of beers, and waiting for Monday Night Football to start. No, that's the good part, the unfortunate part is coming up, so calm down. Anyway, I'm scrolling through Facebook, minding my own business, and I come upon a post by one of my musical heroes, Simon Saynor. I've spoken of him before. He's sort of a funnier, more-famous, British version of me with the whole "knows every local band and plays them on the radio" shtick. Anyway, he's plugging the Kickstarter campaign for a local musician friend of his named Bam Morgan, trying to get people to chip in so the guy can get his first EP made …
Crap! ... Must ... support ... independent ... musicians ... arrrrgh.
So, yeah, I gave him a few bucks … er … pounds -- since he only had like three backers, and an unfortunate name like "Bam." Though, in fairness, the song he played in his video was really good, so it was worth the price of a coffee and lunch. Actually, now that I think about it, I'm assuming after they convert that the amount is pretty equivalent. It would suck if five bucks American (which converts to about 3 pounds) doesn't even buy a pack of gum. I'll probably have to ask someone over there about that.
Anyway, feeling good about myself about fifteen minutes later, it dawned on me: I need to make all of you people feel this joy. It is Christmas after all. Why not get in the spirit, foster a bit of good will, and maybe help score some reputation and awareness points for the Indianapolis music scene as a whole?
I have therefore decided that for the next five days, possibly longer if I'm really enjoying it, I will be donating that day's would-be coffee and lunch money to a different artist's Kickstarter campaign. The artist will be from outside Indiana, one that I have not heard of before, and one whose music I think is deserving of a couple bucks of support from me. The key to this whole thing is, if it comes up, I tell the artist that the donation is part of Indy In-Tune's challenge to the rest of the Indianapolis Music Scene to say "Hi," to the struggling artists of the world with random acts of kindness to strangers.
If you like the idea, I cordially invite you to try it yourself. Share the pic below (or make one up of your own if you don't like my Photoshop abilities), then hit the crowdfunding sites! Be sure and fire back a Facebook post, a tweet, or a message below in the comments letting us know who you supported and why. I love finding new music.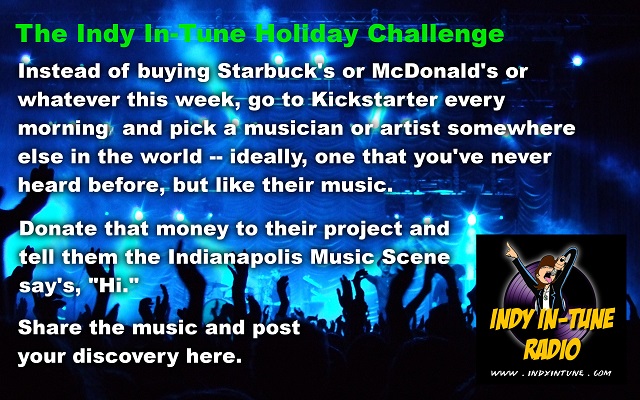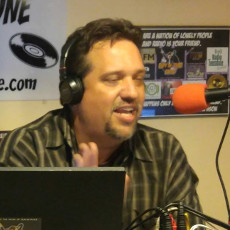 Darrin Snider is the founding music nerd responsible for Indy In-Tune Radio and the Indy In-Tune Podcast. By day he is a business analyst and recovering software engineer, which is fun, but he hopes to downgrade to overnight FM disc jockey someday.
Blog comments powered by

Disqus
An In-Snide Look
Darrin's inane rambling from behind the scenes at Indy In-Tune ... or whatever else he's into at the moment.
An In-Snide Look #378: Holiday Challenge Update, Week 1
By: Darrin Snider
Friday, December 12, 2014
---
An In-Snide Look #376: Wherein a Challenge is Accepted
By: Darrin Snider
Wednesday, December 10, 2014
---
An In-Snide Look #374: Spread some Holiday Cheer, Local Musicians!
By: Darrin Snider
Monday, December 08, 2014
---
An In-Snide Look #361: Wherein Darrin's Inner Psyche Is Found On YouTube
By: Darrin Snider
Tuesday, November 25, 2014
---
An In-Snide Look #355: Wherein We Recap the Test Run of The Studio B Stage
By: Darrin Snider
Wednesday, November 19, 2014
---
An In-Snide Look #354: Wherein We Kick Off The Studio B Sessions
By: Darrin Snider
Tuesday, November 18, 2014
---
An In-Snide Look #327: Wherein We Are Annoyed by Public Radio
By: Darrin Snider
Wednesday, October 22, 2014
---
An In-Snide Look #315 -- The Pastorale Paradox, Part Two
By: Darrin Snider
Friday, October 10, 2014
---
An In-Snide Look #314 -- The Pastorale Paradox, Part One
By: Darrin Snider
Thursday, October 09, 2014
---
An In-Snide Look #311 -- Wherein a Conspiracy Begins
By: Darrin Snider
Monday, October 06, 2014