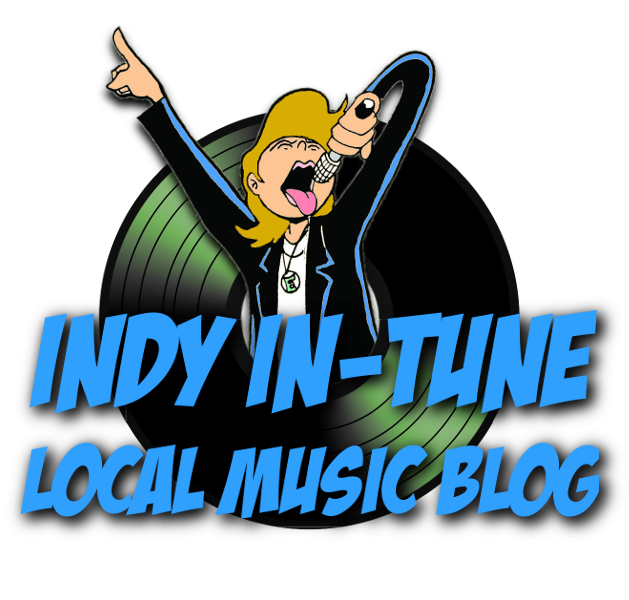 Reality Check: No, I Will Not Be Your Band's PR Agent
By: Lizzy B
Thursday, January 31, 2019
---
Reality Check: Ten Things Your Band Is Doing Wrong, Part Two
By: Lizzy B
Thursday, January 24, 2019
---
Reality Check: Ten Things Your Band Is Doing Wrong, Part One
By: Lizzy B
Thursday, January 17, 2019
---
Reality Check: You're the Cheeseburger, Now Shut Up and Play
By: Lizzy B
Thursday, January 10, 2019
---
Three Negative Behaviors That Are Killing Local Music
By: Lizzy B
Thursday, January 03, 2019
---
On the Road with Jeremy Porter and The Tucos in Their 'Old Kentucky (2nd) Home'
By: Amy Foxworthy
Thursday, December 20, 2018
---
The Stick Arounds - "Ways To Hang On" Album Preview, Show Review and Interview
By: Amy Foxworthy
Tuesday, October 23, 2018
---
Legendary Melody Inn Celebrates 17-Year Anniversary with Dave and Rob
By: Amy Foxworthy
Thursday, October 11, 2018
---
The Hat Madder at Melody Inn with SugarDust and Middle Class
By: Amy Foxworthy
Sunday, September 30, 2018
---
Jakals Bringing Rock from Boston to Indy at The Melody Inn August 26
By: Amy Foxworthy
Friday, August 17, 2018
An In-Snide Look #361: Wherein Darrin's Inner Psyche Is Found On YouTube
By: Darrin Snider (darrin at indyintune dot com)
Tuesday, November 25, 2014 7:00:00 PM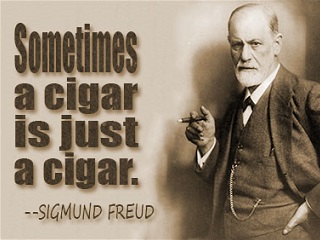 Tuesday playlist time:
I'm getting a little tired of endless lists of songs based around a genre or era. Was playing around on YouTube with the family last week and found a whole bunch of cool stuff I hadn't seen or even though of in years, really. Let's try something different, and do a little exploration of influences, events, people, and stuff from my formative years that made me the man I am today.
Yes, take yourself back to a mystical era called the 1970's. It was a magical era from the cotton fields of Mississippi to the woods of Southern Illinois. It was the decline of the Rolling Stones and the rise of the Bay City Rollers. It was an age of chaos when the Kiss had a disco hit and the Go-Go's were a scary punk rock band. It was my formative years...
Darrin's Famous Firsts and Greatest Influences Playlist:

My Appreciation of Community Broadasting: The Cactus Pete Funny Company

My Sense of Humor (Part 1): Kenny Everett's Captain Kremmen

My Love of Radio

My Vision of an Ideal Career: WKRP in Cincinnati

My First Crush: Julie Newmar

My First 45 (Purchased with my own money): Meco Star Wars

My First Concert: Fleetwood Mac, 1978

My First LP (Purchased with my own money): Kiss Double Platinum

My First Jazz Experience: Martin Denny, Quiet Village

My First SciFi Experience

The One That Gave Me Nightmares

The One That Give Me an Irrational Fear of My Grandfather's Medicine Cabinet

My Sense of Humor (Part 2): Mad Magazine

My Sense of Humor (Part 3): Douglas Adams

First Girlfriend
Got something you think would go great on this playlist? Have you got a favorite playlist of your own? I'm always on the lookout for nostalgia. Do share!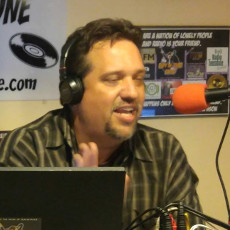 Darrin Snider is the founding music nerd responsible for Indy In-Tune Radio and the Indy In-Tune Podcast. By day he is a business analyst and recovering software engineer, which is fun, but he hopes to downgrade to overnight FM disc jockey someday.
Blog comments powered by

Disqus
An In-Snide Look
Darrin's inane rambling from behind the scenes at Indy In-Tune ... or whatever else he's into at the moment.
An In-Snide Look #378: Holiday Challenge Update, Week 1
By: Darrin Snider
Friday, December 12, 2014
---
An In-Snide Look #376: Wherein a Challenge is Accepted
By: Darrin Snider
Wednesday, December 10, 2014
---
An In-Snide Look #374: Spread some Holiday Cheer, Local Musicians!
By: Darrin Snider
Monday, December 08, 2014
---
An In-Snide Look #361: Wherein Darrin's Inner Psyche Is Found On YouTube
By: Darrin Snider
Tuesday, November 25, 2014
---
An In-Snide Look #355: Wherein We Recap the Test Run of The Studio B Stage
By: Darrin Snider
Wednesday, November 19, 2014
---
An In-Snide Look #354: Wherein We Kick Off The Studio B Sessions
By: Darrin Snider
Tuesday, November 18, 2014
---
An In-Snide Look #327: Wherein We Are Annoyed by Public Radio
By: Darrin Snider
Wednesday, October 22, 2014
---
An In-Snide Look #315 -- The Pastorale Paradox, Part Two
By: Darrin Snider
Friday, October 10, 2014
---
An In-Snide Look #314 -- The Pastorale Paradox, Part One
By: Darrin Snider
Thursday, October 09, 2014
---
An In-Snide Look #311 -- Wherein a Conspiracy Begins
By: Darrin Snider
Monday, October 06, 2014