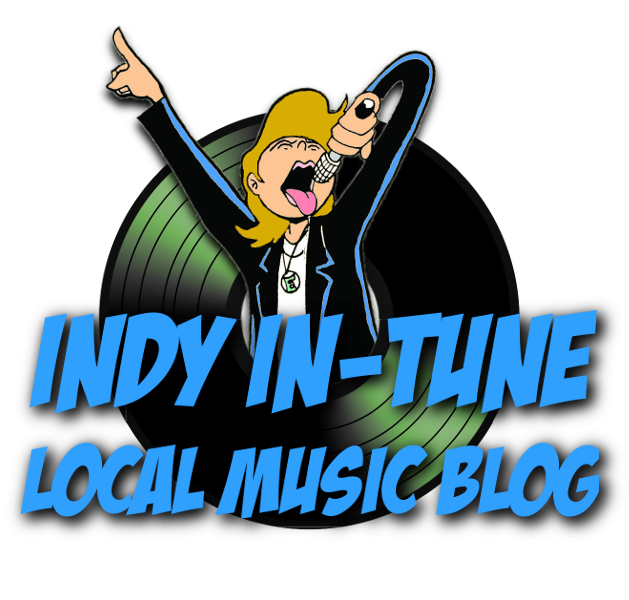 Reality Check: No, I Will Not Be Your Band's PR Agent
By: Lizzy B
Thursday, January 31, 2019
---
Reality Check: Ten Things Your Band Is Doing Wrong, Part Two
By: Lizzy B
Thursday, January 24, 2019
---
Reality Check: Ten Things Your Band Is Doing Wrong, Part One
By: Lizzy B
Thursday, January 17, 2019
---
Reality Check: You're the Cheeseburger, Now Shut Up and Play
By: Lizzy B
Thursday, January 10, 2019
---
Three Negative Behaviors That Are Killing Local Music
By: Lizzy B
Thursday, January 03, 2019
---
On the Road with Jeremy Porter and The Tucos in Their 'Old Kentucky (2nd) Home'
By: Amy Foxworthy
Thursday, December 20, 2018
---
The Stick Arounds - "Ways To Hang On" Album Preview, Show Review and Interview
By: Amy Foxworthy
Tuesday, October 23, 2018
---
Legendary Melody Inn Celebrates 17-Year Anniversary with Dave and Rob
By: Amy Foxworthy
Thursday, October 11, 2018
---
The Hat Madder at Melody Inn with SugarDust and Middle Class
By: Amy Foxworthy
Sunday, September 30, 2018
---
Jakals Bringing Rock from Boston to Indy at The Melody Inn August 26
By: Amy Foxworthy
Friday, August 17, 2018
An In-Snide Look #376: Wherein a Challenge is Accepted
By: Darrin Snider (darrin at indyintune dot com)
Wednesday, December 10, 2014 7:00:00 PM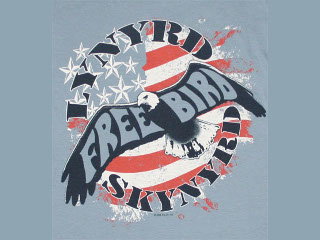 Needing a blog topic today, but nothing is coming to mind, which means it's time to visit the lightning round widget ...
Most Embarrassing Moment as a Musician. Go!
Oh, so many to choose from, though none of them particularly embarrassing in the long term, I suppose. Getting dragged into playing an impromptu "Cool the Engines" on stage ... getting fired from the Blind Pig basically for sucking (Oh, you try it. It's not easy to suck that bad!) ... starting the wrong song at Local's Only ... having the G key stick on at Birdy's and killing the keyboards trying to unstick it ... having the upper deck of the keyboard stand collapse onto my hands at Birdy's ... playing a song in the wrong key because the monitors went out at Birdy's ... basically just about any time I go to Birdy's.

Okay, here's an amusing one. I was in a cover band once. Which, in itself, should be sufficient cause for embarrassment but wait, it gets worse. Those who came to see us used to have a penchant for yelling "Freebird!!!" after every song. You people probably don't realize this, but every audience has done this to every band ever since the fucking thing was written. I once heard an idiot scream it in the middle of the intricately quiet section of "Deception of the Thrush" at a King Crimson show. (Oh, if only proggie's packed heat -- or Robert Fripp really was a Scanner -- that fucker would have bit it by the third movement.) I blame all of this on Duane Allman (no, it makes sense, trust me). Anyway, our band in particular got singled out for "humorous Freebirding" because our repertoire consisted mainly of selections by Ozzy, Rush, Boston, and Journey. No, we weren't a bad 80's cover band. We were a "Top 40" band in the 1980's.

So, on one particular evening, when the heckling started (as it always did) we got in a huddle, called a cocky audible, and decided we would shut them up by actually playing it. A very bold decision on our part, and no doubt beer-fueled. You must nderstand that this particular band doing any sort of improvisation or deviation from what is rehearsed was something akin to David Lee Roth giving a serious, intellectually-provoking press conference -- maybe it happened, but there would be no witnesses. Just a couple weeks earlier, the drummer changed a fill and I suddenly started singing the harmony of the chorus while the lead singer was going into the second verse. Actually that story would have been even more embarrassing had anybody noticed.

Anyway, as the keyboardist, I whip into the piano intro for Freebird (as heard on the One More from the Road version), rhythm guitar comes in, cymbal crash, famous slide guitar intro, singer steps up to the mic...

Repeat guitar intro...

Okay, so the singer missed his cue. Probably just working out who was taking which solo. Whatever. The crowd is into it, and it adds a layer of anticipation and tension while they wait for the song to start...

Repeat guitar intro...

Well this is a bit whorish, isn't it? We're losing the crowd. Helloooooo... They're waiting for the song to start... He'd better hit it this time or we're going to start looking like idiots up here...

Repeat guitar intro...

Did somebody break a string up there? Do they need to adjust something? They're talking among themselves and shaking their heads. Something must be going wrong. Glance at drummer ... shrugs.

Repeat guitar intro...

Oh, I get it, out of respect for Ronnie Van Zandt, he's not singing it. Geez, it's just an overly-long crap song. Why do these people get so worked up over it? Obviously he's got the audience singing it for him ... well ... no ... the audience is just standing there looking bored...

Repeat guitar intro...

Suddenly, the dreaded words I hate to heard when on stage ... "We're gonna let Darrin sing lead on this one." No no no, I only sing three songs: "Martian Boogie," "All Right Now," and "Saturday Night's Alright for Fightin'." Well, wait, all things considered, this is a much easier song to sing than any of those three. What the hell? There's hot chicks in the audience. I'll be a hero! Here goes...

Repeat guitar intro...

... Oh, crap. Was so worried about having to sing I can't remember the first line. I'm sure it will all come back if I just get the first line. Singer is staring at me. I quickly mouth ... "WHAT IS THE FIRST VERSE?" Everyone starts laughing.

Repeat guitar intro...

Yes, this is now about two minutes of playing the opening eight bars over and over again ... on the plus side, we've got 'em down solid by this point. Singer walks over. "I couldn't remember the first verse either. I figured you would." Me: "I have no idea. I'm sure I could get the rest, if I could just remember the first line." Him: "None of those guys can remember it either." Me: "Where's Groadie (the roadie)? Let's make him sing it." Him: "Can he sing?" Me: "It's gotta be better than this."

Repeat guitar intro...

Groadie: "Hey man, how's the first verse go again? Hey, Bob, what're the words?! Man, that's weird, I can't remember how it goes."

Repeat guitar intro...

By now the singer has appealed to anyone in the audience to feed him the first line. Someone in the audience is attempting to help out, but apparently lip- reading is difficult from a distance, as all I hear is "What?! Man, I can't hear you. Just scream it. What!?" over the monitor.

Repeat guitar intro...

We've probably been playing for close to four minutes now ... the audience is looking fidgety, like some of them (the silent majority who actually hate Freebird) are about to have seizures. On the plus side, I'm reasonably certain none of them will ever jokingly request Freebird ever again. When we kill a joke, it stays killed, dammit.

Repeat guitar intro...

Suddenly, the solution to the dilemma occurs to just about everyone simultaneously. The guitarists go into a huddle with the drummer, just as a scrap of paper comes up from the audience and is handed to the singer. The paper has lyrics on it! At long last! The bass player clears his throat. This time we will get it! This time it will be right! This will be the most awesomely epic version of Freebird ever heard in small-town Indiana! Mellencamp, you are about to relinquish your crown as these people turn their misplaced simpleton loyalties towards us!

Repeat guitar intro with a big buildup for the last time ...

Singer: "If I leeaaaave here tomoooo--"

Guitarist: Fuck it!!!

Drummer: 1!!! 2!!! 3!!! 4!!!

Begin tempo change, key change, and cut immediately seven minute dual guitar solo from Freebird. Which, honestly, is all anybody wants to hear from that song anyway.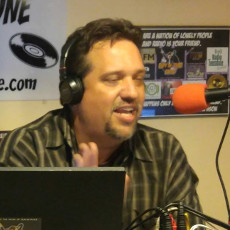 Darrin Snider is the founding music nerd responsible for Indy In-Tune Radio and the Indy In-Tune Podcast. By day he is a business analyst and recovering software engineer, which is fun, but he hopes to downgrade to overnight FM disc jockey someday.
Blog comments powered by

Disqus
An In-Snide Look
Darrin's inane rambling from behind the scenes at Indy In-Tune ... or whatever else he's into at the moment.
An In-Snide Look #378: Holiday Challenge Update, Week 1
By: Darrin Snider
Friday, December 12, 2014
---
An In-Snide Look #376: Wherein a Challenge is Accepted
By: Darrin Snider
Wednesday, December 10, 2014
---
An In-Snide Look #374: Spread some Holiday Cheer, Local Musicians!
By: Darrin Snider
Monday, December 08, 2014
---
An In-Snide Look #361: Wherein Darrin's Inner Psyche Is Found On YouTube
By: Darrin Snider
Tuesday, November 25, 2014
---
An In-Snide Look #355: Wherein We Recap the Test Run of The Studio B Stage
By: Darrin Snider
Wednesday, November 19, 2014
---
An In-Snide Look #354: Wherein We Kick Off The Studio B Sessions
By: Darrin Snider
Tuesday, November 18, 2014
---
An In-Snide Look #327: Wherein We Are Annoyed by Public Radio
By: Darrin Snider
Wednesday, October 22, 2014
---
An In-Snide Look #315 -- The Pastorale Paradox, Part Two
By: Darrin Snider
Friday, October 10, 2014
---
An In-Snide Look #314 -- The Pastorale Paradox, Part One
By: Darrin Snider
Thursday, October 09, 2014
---
An In-Snide Look #311 -- Wherein a Conspiracy Begins
By: Darrin Snider
Monday, October 06, 2014