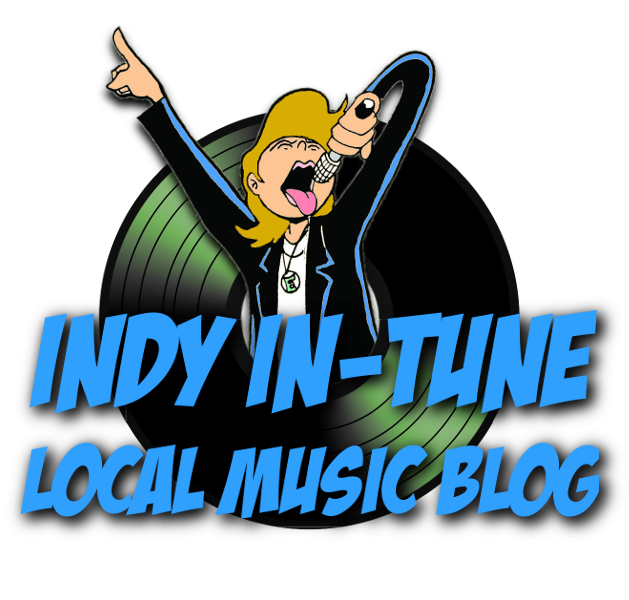 Reality Check: No, I Will Not Be Your Band's PR Agent
By: Lizzy B
Thursday, January 31, 2019
---
Reality Check: Ten Things Your Band Is Doing Wrong, Part Two
By: Lizzy B
Thursday, January 24, 2019
---
Reality Check: Ten Things Your Band Is Doing Wrong, Part One
By: Lizzy B
Thursday, January 17, 2019
---
Reality Check: You're the Cheeseburger, Now Shut Up and Play
By: Lizzy B
Thursday, January 10, 2019
---
Three Negative Behaviors That Are Killing Local Music
By: Lizzy B
Thursday, January 03, 2019
---
On the Road with Jeremy Porter and The Tucos in Their 'Old Kentucky (2nd) Home'
By: Amy Foxworthy
Thursday, December 20, 2018
---
The Stick Arounds - "Ways To Hang On" Album Preview, Show Review and Interview
By: Amy Foxworthy
Tuesday, October 23, 2018
---
Legendary Melody Inn Celebrates 17-Year Anniversary with Dave and Rob
By: Amy Foxworthy
Thursday, October 11, 2018
---
The Hat Madder at Melody Inn with SugarDust and Middle Class
By: Amy Foxworthy
Sunday, September 30, 2018
---
Jakals Bringing Rock from Boston to Indy at The Melody Inn August 26
By: Amy Foxworthy
Friday, August 17, 2018
Reality Check: Ten Things Your Band Is Doing Wrong, Part Two
By: Lizzy B (lizzyb at indyintune dot com)
Thursday, January 24, 2019 7:00:00 PM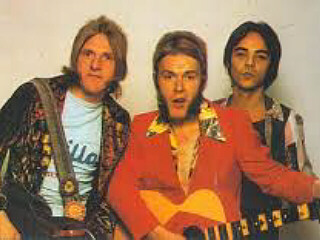 Last week, I started listing ten things your band was probably doing wrong. There's a flow here so you're going to need to go back and read that now. This week we're going to finish off the last five. Though, trust me, there are a lot more than ten things you're doing wrong. These are just the common sense ones I'm throwing out to get the weak links in line.
6. Competing
There is no competition at the local level. Get over it. Really, there's very little competition in music, period. The Beatles and The Stones were the best of friends and even timed releases of their singles for different weeks so as to avoid stepping on each other's toes. Remember how the success of the Beatles' in America led to a "British Invasion" of similar acts from the same region? Remember Boston in the 70's, New York in the 80's, and Seattle in the 90's? One band's success is a triumph for their whole scene. We will go further together than we will separately.
7. Not Meeting Your Fans
So, if you're not networking, odds are, you're that band that sits in the van smoking cigarettes until your set starts, then when the set is done you're off to your home base bar to hang out. Essentially you've just left a room full of fans, or potential fans, sitting there talking amongst themselves about how you've really gotten too full of yourself to hang out and support. Even if you're just a small slot on the bill, this is a full evening of opportunity to be talking to the crowd, handing out demos and inviting them to your next show. For a slam dunk, don't talk about yourself, but talk about how great the band on stage is. Boom! A prolonged touch with the audience, and instant cool points if the person agrees with you.
8. Poor Communication
Who is your biggest fan? Do you have their email? Do you have their cell phone? Why the hell not? This isn't the Field of Dreams and "If you book it, they will come." This is more like "If you book it and prime the hell out of your network for two weeks leading up, you might get 15-20% of them to come out and see it." Forget Facebook event pages and Reverbnation calendars. Well, I mean create them, but don't constantly link to them. The old Email list and show poster are still the most effective means of getting the word out. And please, one to two weeks out for Facebook announcements, and no more than one email newsletter per month. That door swings both ways. I make plans usually no earlier or later than the weekend before. That's your window. It does no good to tell me six weeks ahead of time or the day before.
9. Not Going to Regional Shows
While Indianapolis is generally supportive of their own, there definitely seems to be a stigma about out-of-towners. We tend to sit glassy-eyed, hit the bathroom, order drinks, or go outside and smoke when the token regional band is playing. Odds are, unless you're on a bill with them, or had a buddy in one of the host bands, then you didn't even go to the show. On the other hand, your fastest ticket out of town is gig trading, or getting on a bill with these bands. Yes, this probably means settling for a crap slot on a night full of bands you don't know, but on the other hand, that means you're being heard by a venue owner and a lot of people who don't yet know you either. If even one of them sat and listened instead of going out for a Marlborough, then you've got something to work with. (See point #7).
10. Stirring up Controversy
For fuck's sake, no. I know you think that any publicity is good publicity. I know you have some unspoken "bro code" that says you have to start a war with anybody who bashes one of your band mates, but all you're really doing is 1) Telling half of your audience (who is on the other guy's side) that you're a major-league asshole; and 2) Telling every venue owner in the city that you're an unprofessional loudmouthed diva who is going to be more trouble than he's worth. The only good form of negative publicity: stories instigated by someone else leaving you plausible deniability – and even those are very dangerous.
Again, I can rattle off a dozen more (and may yet), but these should at least give you something to think about. If you need me to expound on one, or you want to argue my point with me, there's a comment section below. Ignore them at your peril, however, and don't think these rules don't apply to you. This whole list was compiled from real-world examples. You know you've been naughty.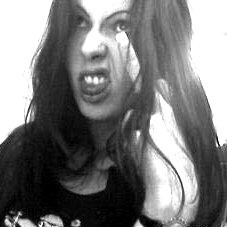 Lizzy B is a New Yorker lost in Indianapolis. She holds a degree in Broadcast Journalism and has worked as a TV news reporter, PR/Marketing rep, and freelance (PAPER?!) magazine writer. She enjoys a strong rum and coke and good metal band to spit it on.
Blog comments powered by

Disqus
An In-Snide Look
Darrin's inane rambling from behind the scenes at Indy In-Tune ... or whatever else he's into at the moment.
An In-Snide Look #378: Holiday Challenge Update, Week 1
By: Darrin Snider
Friday, December 12, 2014
---
An In-Snide Look #376: Wherein a Challenge is Accepted
By: Darrin Snider
Wednesday, December 10, 2014
---
An In-Snide Look #374: Spread some Holiday Cheer, Local Musicians!
By: Darrin Snider
Monday, December 08, 2014
---
An In-Snide Look #361: Wherein Darrin's Inner Psyche Is Found On YouTube
By: Darrin Snider
Tuesday, November 25, 2014
---
An In-Snide Look #355: Wherein We Recap the Test Run of The Studio B Stage
By: Darrin Snider
Wednesday, November 19, 2014
---
An In-Snide Look #354: Wherein We Kick Off The Studio B Sessions
By: Darrin Snider
Tuesday, November 18, 2014
---
An In-Snide Look #327: Wherein We Are Annoyed by Public Radio
By: Darrin Snider
Wednesday, October 22, 2014
---
An In-Snide Look #315 -- The Pastorale Paradox, Part Two
By: Darrin Snider
Friday, October 10, 2014
---
An In-Snide Look #314 -- The Pastorale Paradox, Part One
By: Darrin Snider
Thursday, October 09, 2014
---
An In-Snide Look #311 -- Wherein a Conspiracy Begins
By: Darrin Snider
Monday, October 06, 2014